Hiking matters #204: Talomo-Apo Traverse Day 2 – Mt. Talomo Traverse to Basinan Campsite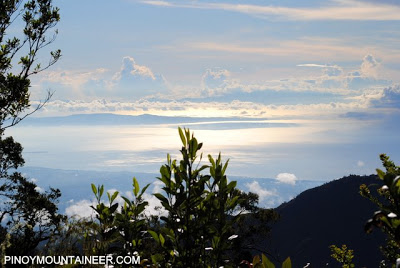 It was a cold and damp night in Lumot Campsite, about 2200 MASL, but after waking up the next morning, we were greeted with blue skies and a view of Davao Gulf and Samal Island in Lumot Campsite, which was 2-3 hours away from Mt. Talomo's summit.
As we pushed towards the summit, the mossy forest became more and more spectacular, and we were all enthralled by the mystical feel evoked by the trees. Even though I've already seen this forest a year ago, it was still such a breathtaking experience to be there again. Plus, there was a relief that at least we were approaching our first target, the summit of Mt. Talomo.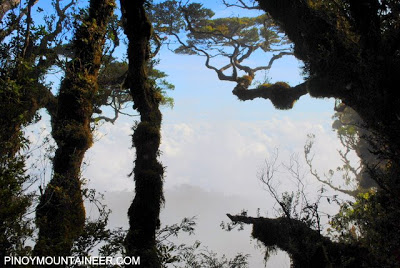 We reached the summit after 2.5 hours of trekking. A year ago, I did the same trek for 1.5 hours but we were on light packs then. This time, we had to take all our gear with us because we were headed for Mt. Apo. There was no view of Mt. Apo when we arrived at the summit, but our guide, Jun Sicao, told us not to worry; there will be plenty of opportunities to view Apo along the Talomo ridgeline.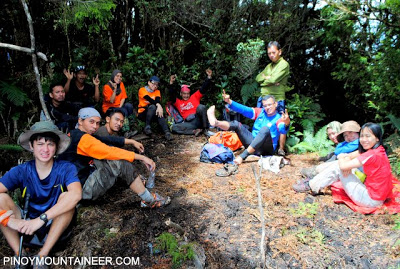 After a break at the summit of Mt. Talomo, we proceeded to the traverse. This is it, I thought – it would be the start of a long journey. At first, the trail was easy relative to the ascent to Mt. Talomo. We were blessed with good weather, which eventually also drove away the clouds, affording us a view, for the first time, of majestic Mt. Apo.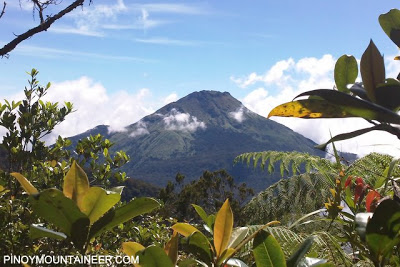 We went up and down two more high points: Lipopocan Peak and Dalag Peak, and interestingly, the former might even be higher than the Talomo summit itself, registering measurements in mine and Deeno's GPS devices at 2690~2700s. But this is subject to verification.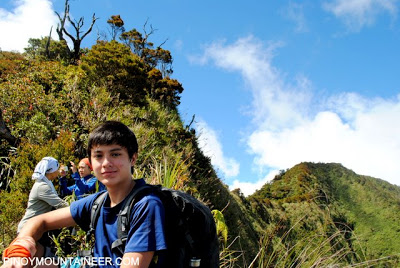 Yet the day was from over. The trail, in the words of some participants, has become "insanely difficult". There were segments of it that were so steep we wouldn't have believed that it was part of the trail, had it not been for the unmistakable trail signs. It required a lot of balancing acts on narrow, at times wobbly, tree trunks, or steep scrambles upon roots and branches.
The only refuge from the trail was Cabacan River, whose waterfalls, just on the rear end of the stream, was a fascination. It was still daylight when we reached the river, but we knew that, to quote Frost, there are still miles to go before we could sleep at the campsite. We had to navigate at night in unfamiliar, treacherous terrain, and looking back I can only thank God that nobody was injured during this perilous crossing.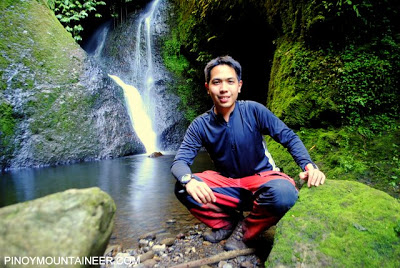 Finally, we arrived at Basinan campsite. Fallen trees comprised its architecture, and one had to walk cautiously on the logs from one part to another. There was, as expected, no cellphone signal, and we were easily twelve hours away from any village. It was at the heart of the wilderness, somewhere between two high mountains.