Hiking matters #345: Trekking in Tarragona and the Roman aqueduct in Pont de les Ferreres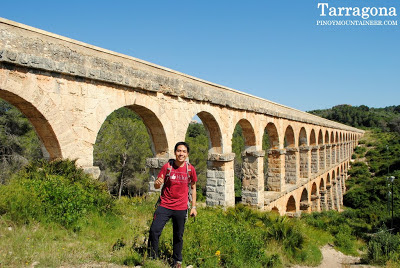 Tarragona is one of the most beautiful cities in Spain, with several of its features declared a UNESCO World Heritage Site, traceable to the days of the Roman Empire. I had the chance to trek to the Roman aqueduct in Pont del Diable – one of the best-preserved in Spain.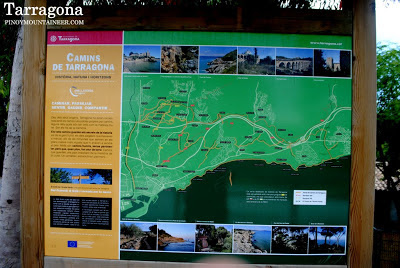 It was actually just a short walk from the highway, but we decided to walk our way back to the city center, via the Cami del Rius, one of the 'Camins de Tarragona' (Trails of Tarragona). Interestingly, there is a Camino de Santiago coming from Tarragona!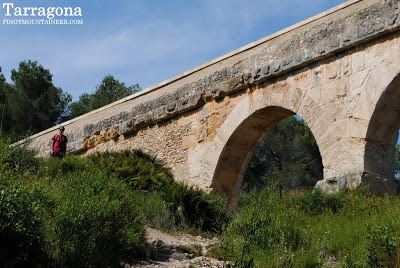 Pont de les Ferreres (also known as Pont del Diable) is one such UNESCO monument that is accessible to Tarragona by a four-kilometer trail called Cami del Riu. This magnificent structure is almost quarter a kilometer long, and used to supply water to the ancient town of Tarraco (now Tarragona).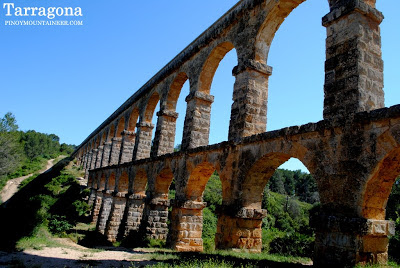 We passed through orchards and villages on our way to the city center – altogether an easy and pleasant walk, more of a warm up for my Pyrenees hikes that followed. What they lacked in difficulty, however, the trails of Tarragona made up for its cultural and historic significance.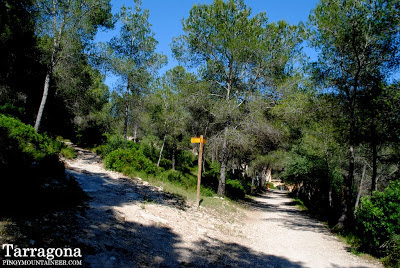 HIKING IN CATALONIA, SPAIN
Hiking mattters #345: Trekking in Tarragona, Spain
Hiking matters #346: Vall de Nuria Hiking – Puigmal
Hiking matters #347: Vall de Nuria Hiking – Pic de l'Aliga
Hiking matters #348: Vall de Nuria Hiking – GR-11 to Queralbs
Hiking matters #349: Hiking in beautiful Montserrat, Spain
Hiking matters #350: Outdoor shops in Barcelona, Spain
Pictures in PinoyMountaineer Facebook page