Hiking matters #351: Mt. Cristobal traverse dayhike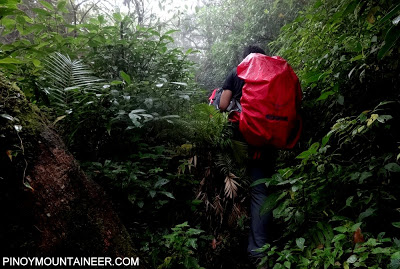 Today, almost five years after I first did the Mt. Cristobal Traverse (see Hiking matters #37) and drew up the itinerary for what was then a rarely-done climb, I had the opportunity to revisit the traverse trail, starting from Dolores, Quezon and descending to what has become the more common exit point – Brgy. Tala in Rizal, Laguna. I was joined by my Mt. Elbrus teammates Del Bahena, Niel Dagondon, Cynthia Jobo, Jacob Sarreal, and Everest climber Carina Dayondon, as well as Ivan Lakwatsero and mountain neophyte Elijah dela Calzada.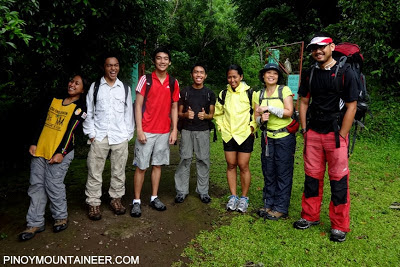 The day never promised to be a sunny one, with the approach of tropical storm Goryo, but Cristobal is a good choice for rainy season hikes. Its expansive forest cover protects it from winds and keeps the soil largely intact and rarely muddied. Moreover, there is no expectation of scenic views that can be ruined by clouds; in fact, the fog in the crater area can make it appear more mystical. Finally, unlike Mt. Makiling, it is limatik-free, making it more preferable to those who want to avoid our slimy little friends.


After dropping by Lito my longtime guide in Banahaw and Cristobal in Brgy. Kinabuhayan (his new number is 09214647618), we started trekking near the Montelibano's house at 0735H – the jumpoff has moved up because of the near-complete cement road access from Brgy. Sta. Lucia, Dolores. At the house, we registered and paid P10/person. From there we entered the forest, which has remained intact and in good condition through the years. It is a straightforward ascent, thoroughly verdant, until you reach the rim of the old crater, which has some narrow portions.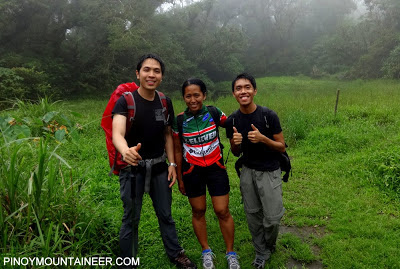 By 1000H, we had reached the crater campsite, with its swamp-like 'crater lake' that serves as the main landmark of the hike. We then headed up the saddle campsite, with its beautiful array of trees that evoke the grandeur of the Tawangan Trail. From there, we wiggled through the dense foliage of cogon and shrubs to reach Jones Peak, where, on a clear day, we would have seen the Seven Lakes of San Pablo and much of Laguna province. This time around, though, we only had the colors white and gray.


From Jones Peak, the descent is steep for a good 200 meters, until it becomes more gradual. Once very narrow and enmeshed in rattan and other noxious plants, the trail is now quite established, with the rattan largely relegated to the peripheries of the trail. Thus I can say that it has become easier than five years ago, but still challenging and exciting. This trend of difficult trails getting easier through the years is a natural phenomenon and is also very obvious in the way the Maktrav has become more and more manageable as time goes by.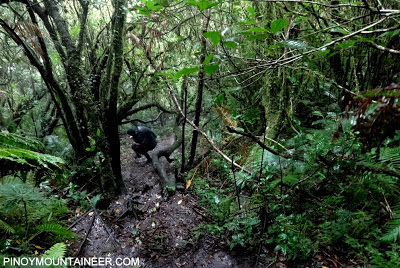 The entire descent calls for an altitude loss of 900 meters, but this is quickly accomplished in what is again a straightforward trail going down. Tropical forest eventually gives way to banana plots and grasslands – a sign that Tayak Hill is at hand. Somewhere in those grassy slopes lie the bifurcation between the San Pablo (left) and Rizal (right) trails; this time we went for Rizal. What eluded us in Jones Peak – views of the lakes – became visible at this point, together with Mt. Makiling (NW), Mt. Malipunyo and even a sliver of Mt. Maculot (W).


At the end of the trail, there is a rough road that doubles as a Via Crucis-cum-local tourist attraction. There was the choice to visit Tayak Hill, which used to be (and probably still is) a destination in itself. But with advertisements of politicians and commercial establishments alike surrounding the trail, it was not a pleasant sight and we decided to skip it. Instead, we decided to have late lunch in San Pablo, before going home.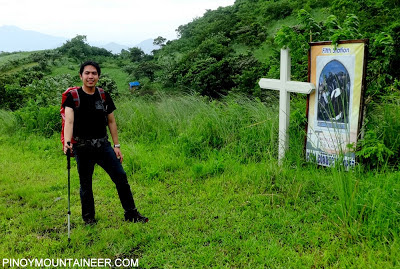 Mt. Cristobal Traverse was once a major climb but five years can see a lot of changes happen in a mountain. Like I said earlier, it is now possible to drive all the way to the vicinity of Montelibano's house, moving the trailhead further up the mountain and cutting down trekking time by at least 30 minutes. The trails are also much easier now. Hence, Cristobal Traverse has become a very doable dayhike, very similar to Maktrav, and just as highly recommended!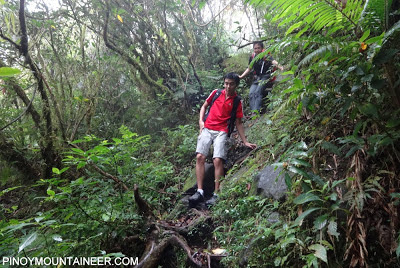 Thanks to everyone who joined this trek! Pictures are courtesy of Ivan Cultura (www.ivanlakwatsero.com).


PINOYMOUNTAINEER IN MT. CRISTOBAL