Hiking matters #182: A dayhike up Mt. Cristobal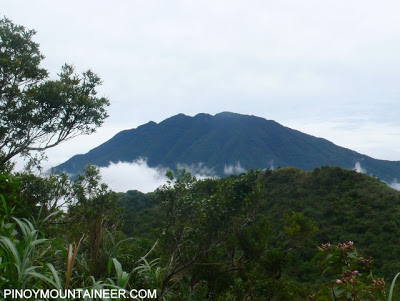 Today, in what would likely be one of her last climbs in the Philippines before leaving for Switzerland, Iron Lady Jo Steven climbed Mt. Cristobal with me and Martin. The three of us met in Turbina, then went straight to Brgy. Kinabuhayan to meet with my regular guide and good friend Kuya Lito. The sight of Mt. Banahaw (above) greeted us as we had
kapeng barako
in Lito's house.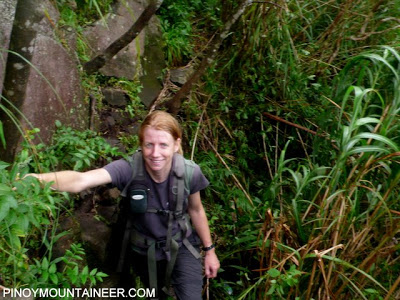 We were not daunted by the threat of rain. Hiking experience has taught me that in the same way that in the Philippines, it can rain any day, it can also not rain, even if we're now in the rainy season. In other words, every day there is a chance for both good and bad weather (unless there is clearly a typhoon brewing). Today, we were on the better side of the coin, and we had no rain throughout the climb!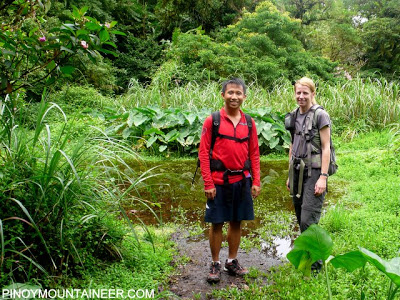 We started trekking at around 0830. Our 4×4 vehicle took us to the end of the road which served as our jumpoff. Breezing through the forests and the ridge walk, it took us just 1 hour and 45 minutes to reach the crater, and exactly two hours after we started trekking, we were at Jones' Peak, the highest point in the Mt. Cristobal trail system.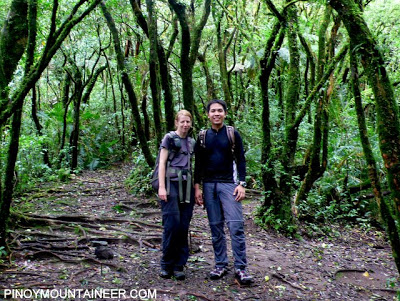 On the way down, we met several groups who were spending the night up, as well as the intrepid Melo Sanchez who was planning a traverse. Some were participants of the 'Freedom Climb' while others weren't. As for the three of us, we just wanted some nice workout climb and I'm very glad it went very well. As Jo Steven will cheerfully say: Sasquatches!
PINOYMOUNTAINEER IN MT. CRISTOBAL