Closed mountains: status bulletin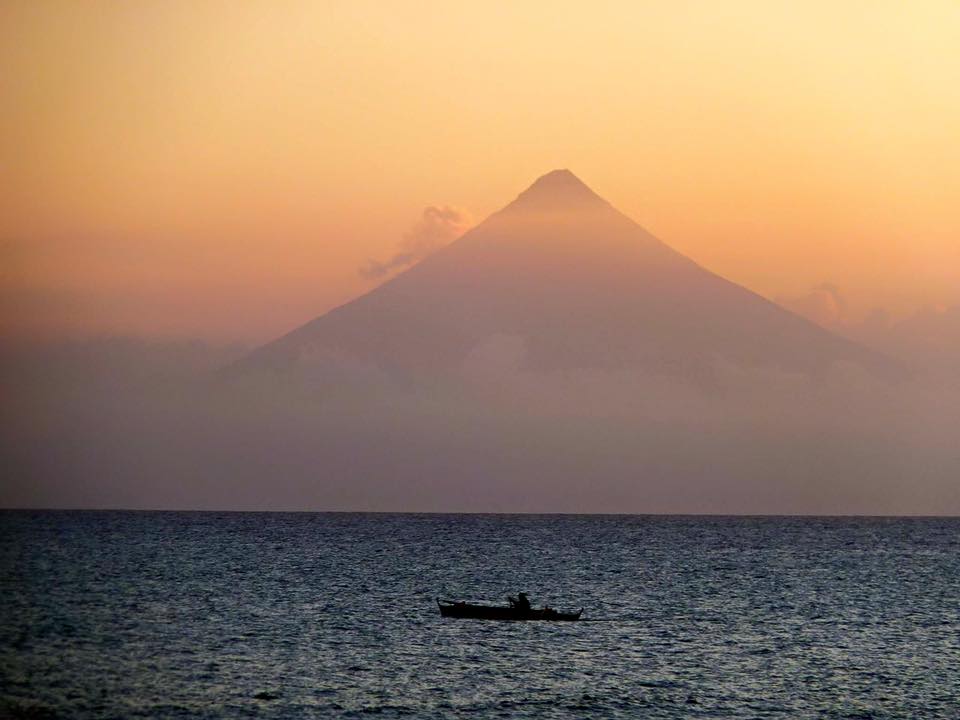 CLOSED MOUNTAINS IN THE PHILIPPINES
Disclaimer: This is a partial and unofficial list for advisory purposes only. This is not an endorsement of the decisions to close these mountains. 
Last updated: March 10, 2017
LUZON
Mt. Banahaw  (since 2004 closure order by DENR)
Mt. Bulusan (due to recent volcanic activity)
Mt. Cristobal (since 2015 forest fires)
Mayon Volcano (since 2013 eruption that killed 4 German hikers)
Pico de Loro (since 2016 closure order by DENR)
VISAYAS
Mt. Kanlaon (due to 2015-16 volcanic activity)
MINDANAO

Mt. Apo (since 2016 forest fires)
Mt. Balatucan (as per Misamis Oriental PTO due to security concerns)
Mts. Lumot and Sumagaya (as above)
Mt. Talomo (as per Davao City Tourism)
White Peak (as per New Bataan LGU)

BACKGROUND INFORMATION
Mountains in the Philippines may be 'closed to the public' for environmental, safety, and security reasons. Overpollution of the trails may be an inciting factor, such as in the case of Mt. Apo (2002-2005) and Mt. Banahaw (2004-present). Safety could also be a reason. Damaged trails, weather conditions (i.e. typhoons, flashfloods), could force local authorities to ban hikers. Likewise, PHILVOLCS, the Philippine agency for monitoring volcanoes, can declare suspension of to volcanic activity. Finally, worsening security, due to insurgency and others, is another reason that can be invoked by military and civilian authorities to temporarily suspend mountain climbing.
Government bodies that order suspensions include the Department of Environment and Natural Resources (DENR), PHILVOLCS, local government units (LGUs), and in some cases, the Philippine military. Declaration of suspension is one thing; implementation is another. Admittedly, it is difficult for authorities to really prevent people from going up the mountains, especially since these mountains are populated by locals. For example, at least three hiking clubs climbed Mt. Banahaw in 2007. More difficult are areas that are disputed. For security reasons, PinoyMountaineer.com STRONGLY DISCOURAGES attempting any climb to a mountain that has been officially closed. Most climb-related accidents are a result of improper coordination with authorities. If the mountain is officially closed, there would be no protocols in place to mount rescue operations from the proper authorities. Climbing against the rules is thus against responsible mountaineering. In many cases, however, the 'rules' are not well-defined; and in this wide gray area, individual and personal discretion/judgment of groups and individuals must be exercised.
Take note that mountains labeled as 'closed to the public' make still be climbed officially under special circumstances. Reasons which may be accepted include biological and geological research, anthropologic studies, among others. The purpose of this bulletin is to highlight the fact that access to these mountains may be limited, thus visitors are encouraged to contact authorities in advance.
OLD LOG FILES
(8/7/13) Removed Bulusan, Halcon, Ragang, Maagnaw on the list of closed mountains! PinoyMountaineer has successfully climbed these mountains in the past 9 months. (1/131/12) Updates on Mt. Banahaw and Mt. Halcon: both are still closed at the moment. The rest of the mountains are still open, including Mt. Apo. Check out Hiking advisory 01/2012 for the latest updates; this page is also updated as of Jan. 31, 2012
(11/15/11): Mt. Apo reported closed in a hiking advisory, but was lifted shortly after.
(5/31/11): Updates in Bulusan, Mayon, Banahaw, Halcon, and Taal Volcano. See hiking advisory.
(7/10/09) Mt. Mayon is reinstated upon PHIVOLCS upgrade to Alert Level 2; Mt. Marami, Mt. Natib, and Mt. Malindig are removed from the list. We are reaffirming Mt. Halcon and Mt. Banahaw as closed mountains.
(04/01/09) The situation in Mt. Talinis has improved, hence it is removed from the list. Mt. Banahaw remains closed until further notice; questions regarding its status will not be entertained.
(1/07/09) Mt. Mayon and Mt. Tabayoc are removed from the list. Mt. Banahaw is reaffirmed as a closed mountain until 2010. The status of Mt. Natib as "uncertain" and the recommendation to defer Natib climbs is upheld. We are adding Mt. Talinis due to updates received indicating a security problem in 2008. Mt. Marami is also being added to monitor the situation there.
(10/28/08) Most mountain entries were revised with the latest recommendations, including guidelines in climbing Mt. Banahaw; an update on Mt. Halcon and the lifting of any contraindications in climbing Mt. Mayon and Mt. Tabayoc.
(6/29/08) Mt. Makiling is now open for climbing on the UPLB trail. It will no longer be on the list. Although a climb has been reported in Mt. Natib, it will remain on the list until the military operation has ended.
(5/28/08) Mt. Natib has been reinstated as a 'closed mountain' following advice of the military stationed at the jumpoff.
(5/11/08) Mt. Kanlaon and Mt. Calavite are now open for climbing and have been removed from the bulletin. Mt. Natib is still being included to monitor the situation there.