Hiking matters #647: A dayhike up Cerro Ajusco (3930m) in Mexico City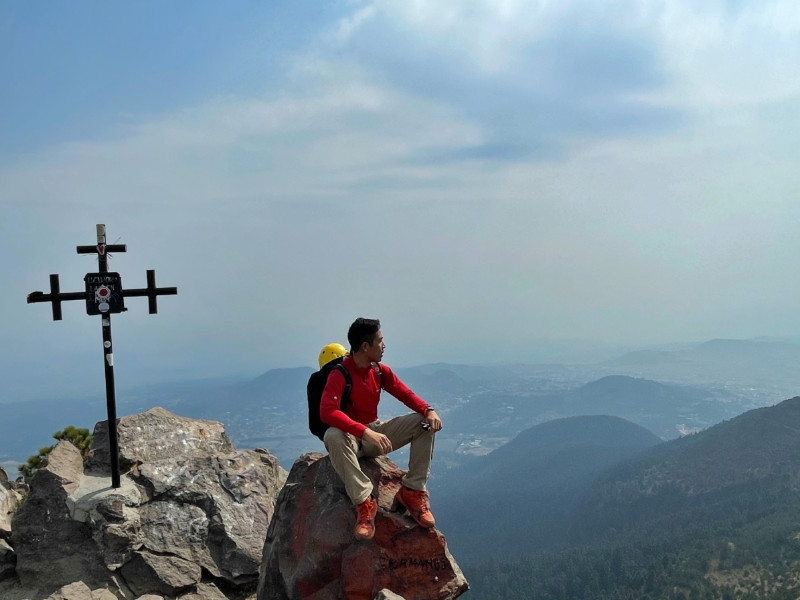 MEXICO CITY – I arrived here in early April 2021 primarily to pursue research and independent studies, but of course the mountains are never far from my mind. In 2018, when I first visited Mexico, I knew that the country had so much hiking possibilities – but I arrived in July, at the height of the rainy season, and I wasn't even able to hike a single mountain. But now, coming from a pandemic-fueled regular fitness routine and with the opportunity to stay in Mexico City, which at 2250 MASL is a great place to acclimatize, I realized that I had the opportunity to finally climb the mountains – with the goal of reaching the summit of Pico de Orizaba, the highest mountain in Mexico, on or before my birthday on May 6!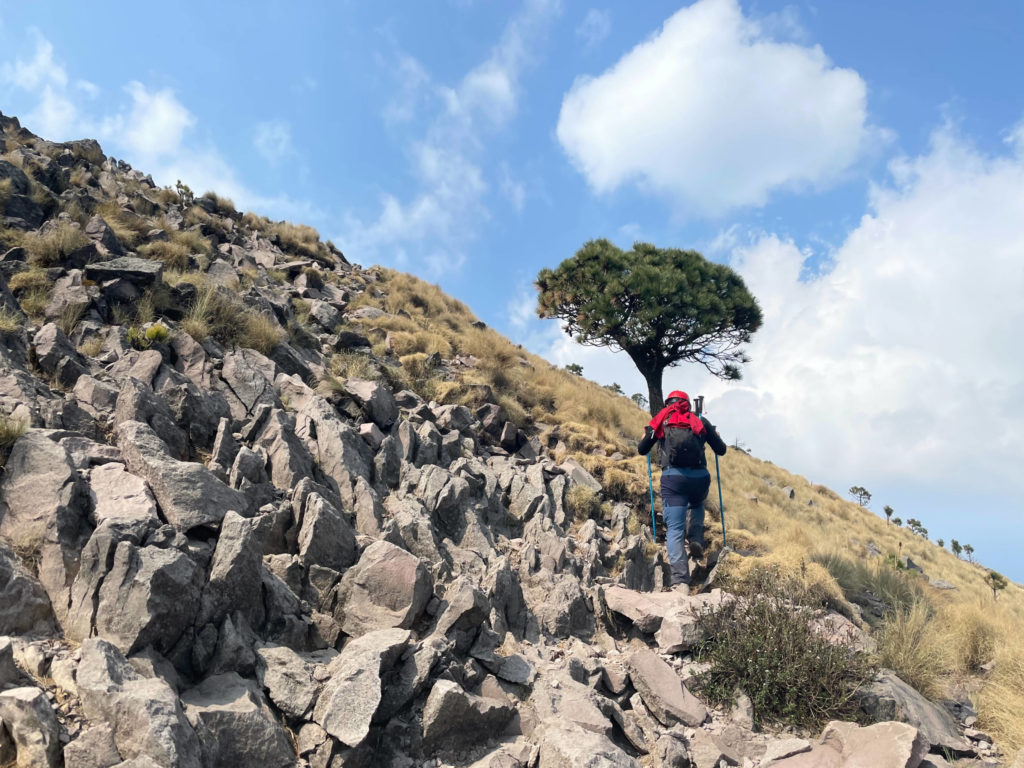 To start with, after spending a few days maintaining my 10k runs in Chapultepec Park, I hiked up Cerro Ajusco (Mt. Ajusco) within Mexico City, on April 13, an Uber ride away from the city proper. At 3930 MASL, this volcano holds the respectable place of being Mexico's 11th highest major mountain, and I wanted to do start from a relatively easy mountain. I was guided by a guide named Jesus, who offered the hike in AirBnb experiences; I would eventually do solo hikes but for my first hike I wanted to have a feel of the mountains first.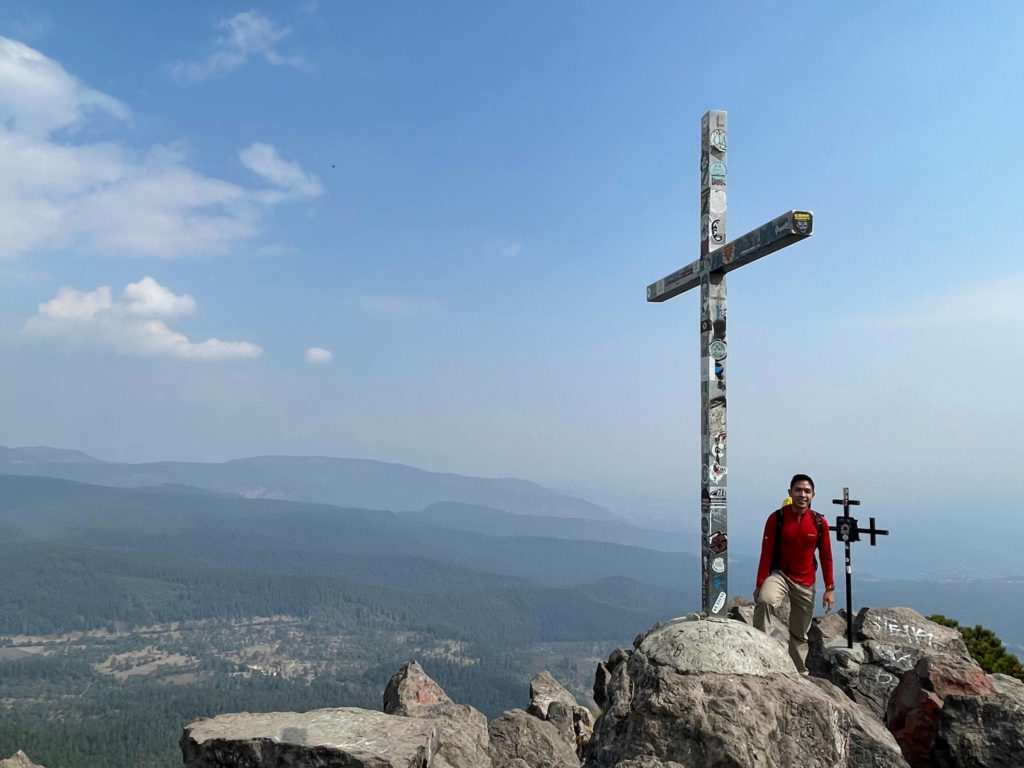 There are several trails up Cerro Ajusco but the classic route is a semi-traverse, going up from the parking lot of the El Abrevadero restaurant and going down via the Albergue (Hostel) Alpino Ajusco, and this is what we did. The trail started off with a pine forest and eventually the pines receded into grassy slopes and finally into the scenic, rocky peaks that characterized the volcano. We visited the two peaks – 40 minutes or so – apart: Pico del Águila (3880m) and Cruz del Marqués (3930m).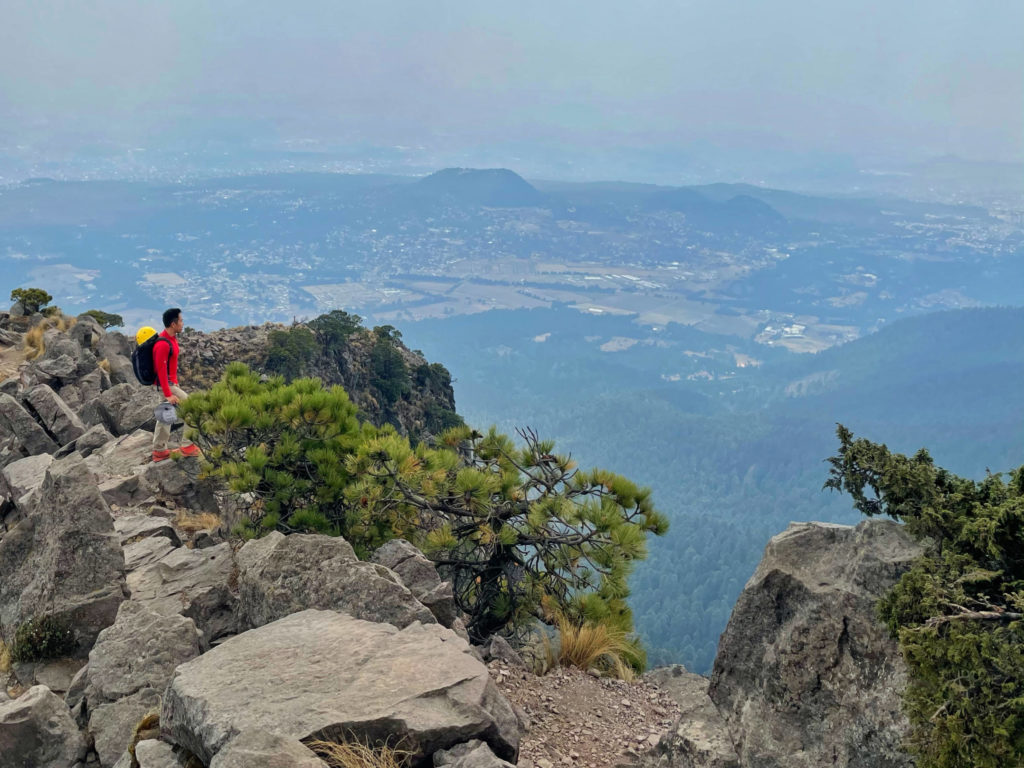 Overall the hike took just over 10 km and less than 5 hours with an altitude gain of 880m. What a great way to start my adventures in Mexico!
MOUNTAIN CLIMBING IN MEXICO 2021
Hiking matters #647: Cerro Ajusco (3930m)
Hiking matters #648: Volcán Cilcuayo (3584m)
Hiking matters #649: Monte Tlaloc (4100m)
Hiking matters #650: Volcán Iztaccihuatl (5220m)
Hiking matters #651: Volcán Sierra Negra (4600m)
Hiking matters #652: Pico de Orizaba (5640m)
Hiking matters #653: Cerro San Miguel (3785m)
Hiking matters #654: Volcán La Malinche (4435m)
Hiking matters #655: Cofre de Perote (4282m)