Hiking matters #73: Maktrav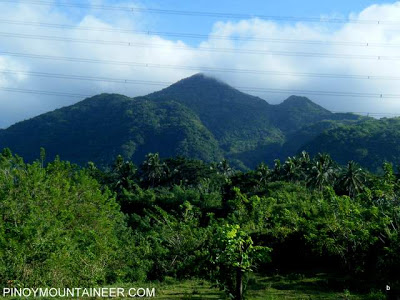 LOS BANOS, LAGUNA – I am home after doing a Makiling Traverse from Brgy. San Bartolome, Sto. Tomas to UP Los Banos. This is my first successful traverse, after a brave but failed attempt last year using the Brgy. San Miguel trail. It turns out that we were truly on the right track last year — turning back less than 30 minutes short of reaching Peak 2. Even so, the wait was rewarding and I'm happy that I finally got to do the traverse – thanks to Richard Almodovar who has been egging me to do Maktrav since July.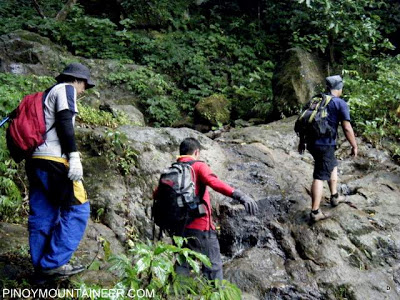 We assembled at 6AM at Jolibee Sto. Tomas, and set off by tricycle to the Barangay Hall of Brgy. San Bartolome where we registered. Contrary to rumors about Makiling being closed, it is wide open from both sides now; you just have to sign in the logbook. No registration fee – a pleasant surprise! By 0810H we started trekking. The trail bifurcated many times but ultimately it was. After an hour we reached the Bahay Kubo which counts as the last water source; from there we reached Melkas Ridge campsite and before 1200H we were past Haring Bato having lunch at Melkas Ridge proper. I brought a canned good for lunch – Century Bangus Fillet; and it was a delight (see upcoming related story).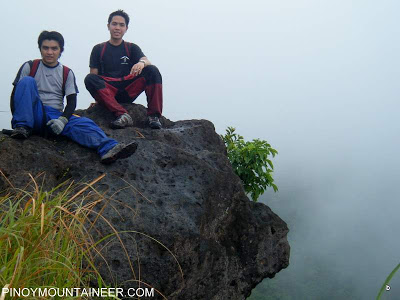 We commenced with the traverse at 1230H, taking from Peak 3 (1020 MASL) to Peak 2 (1080 MASL). Highly descriptive of its obstacles, this leg is known as the "Wild Boar trail". Another peak is crossed in the traverse – less prominent but higher than Peak 3. This may very well be the Mt. Cornites described by Long Henson, called "the other Peak 1" by some. It is worth noting that the official Peak 1 (900 MASL) is not part of the traverse trail and can be accessed through the UPLB trail at Station 15.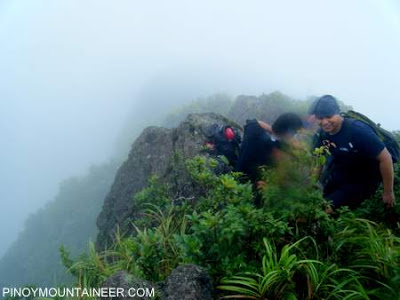 Finally, at 1400H we arrived in Mt. Makiling's Peak 2. It was very nice to be back. There have been some changes with the assignment of stations. The roped segment is still Station 28; the mast of the landslide is still 26. Instead of between Station 16 and 17, the closed (and once misleading) trail up Peak 1 is in Station 15. Parts of the trail are still steep and impassable.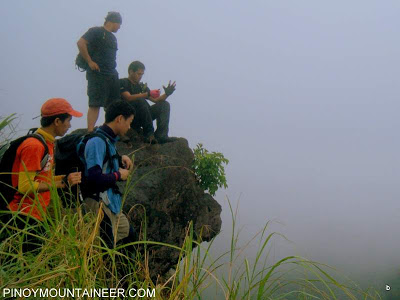 The challenge with a Maktrav is reaching Forestry before nightfall. This would have been a very easy task if we had rented the jeepney at the Nursery to take us down. But the price they were charging (P800) was steep so we decided to just walk our way down the 4.1 kilometer stretch up to the jumpoff. It was almost like home to me – I grew up in Forestry and we used to reach Mudsprings just to play hide-and-seek! Indeeed, six years ago we would just start trekking from our house to Peak 2. The cheapest climbs ever!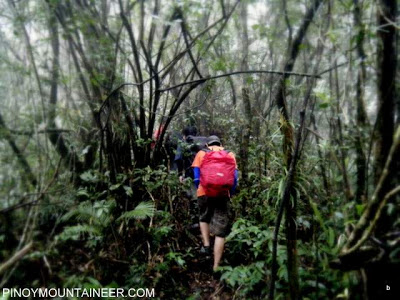 Anyway we headed to LB Square to have dinner. Kabuki offers passable Japanese food (including unagi and salmon sushi) and it has become my favorite postclimb treat in Los Banos. Fifteen minutes later I am home and now it's time to have a good night's rest after another great day up the mountain.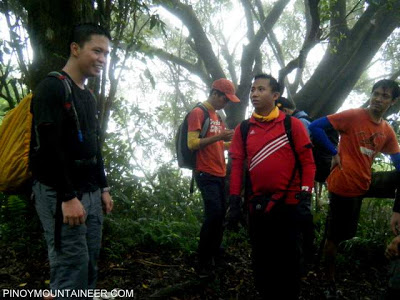 PinoyMountaineer thanks everyone who joined the Makiling Traverse climb last November 21, 2009! Sa uulitin!