Hiking matters #141: The beautiful flora of Gunung Alab (Mt. Alab), one of the peaks of the Crocker Range, Sabah, Malaysia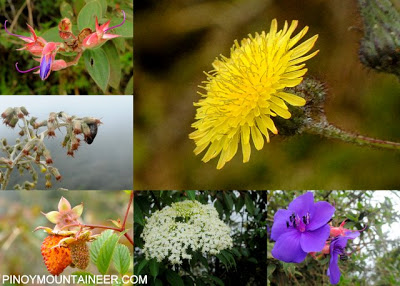 KOTA KINABALU – As the final stop in the week-long trip I had as a guest of Deeno Lot and the Orang Gunung Kuala Lumpur (OGKL) team here in Sabah, we visited Gunung Alab (1954m) of the peaks of the Crocker Range, whose pinnacles are none other than the famous Mt. Kinabalu (4101m), which I climbed in 2008, and Mt. Trus Madi (2642m), which we climbed the previous day. Mt. Alab is also among the highest points in the Penampang-Tambunan road, making it a scenic place.
You can hike from the highway to the peak of Gunung Alab, which, like
Mt. Sto. Tomas in Baguio City, Philippines,
is capped by communications towers and other facilities. In our case, since we were pressed for time, we just took our vehicles to the top, walked a bit, enjoying the scenery and the nice flora. Then we headed back to Kota Kinabalu from Tambunan.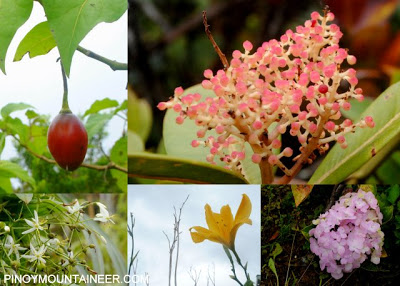 One of the park officials said that a 15-kilometer trail is under construction, which would, when finished, perhaps give another nice glimpse of the forests and peaks of the Crocker Range. Another highlight of the place is the Rafflesia Center; the Crocker Range is after all home to several species of the world's largest flower. Indeed, Gunung Alab is a nice sidetrip for people going to Tambunan for a Trus Madi climb, and perhaps when the trail is finished it will be a destination in itself.
Truly Sabah offers a lot of hiking possibilities. I'm about to go back to Manila but I'm looking forward to hiking in Malaysia again soon! The G12 (12 highest peaks of Malaysia, all above 7000 ft. above sea level) await me, with two down and ten to go!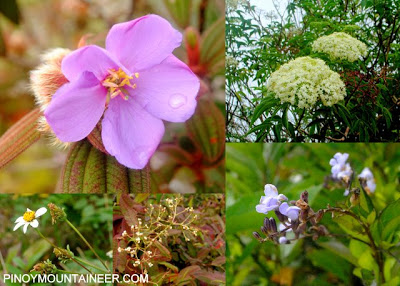 Pictures taken by Gideon Lasco on March 9, 2011.