Hiking matters #382: A beautiful morning in Mt. Batulao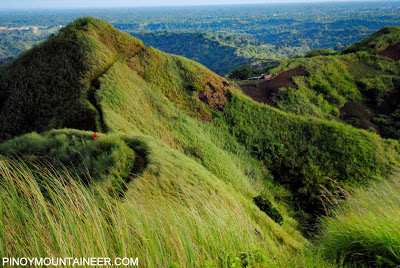 It's great to be back home — naturally, being reunited with loved ones is the main thing, then there is tasting good adobo and rice again — and of course, there are the mountains that I've missed. One day after I arrived, on Saturday (December 21), I found myself hiking Mt. Batulao, this time with Sheena, who after climbing Maculot and Pico de Loro had looked forward to doing Batulao. Also joining us were teens Arlyn and Alvin.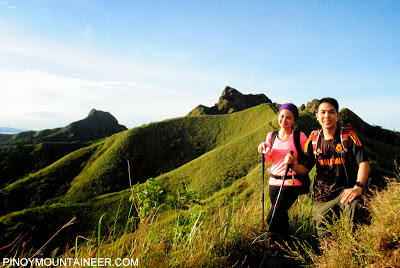 For me, these three mountains are the best ones for those who wish to discover mountain climbing. Maculot is a short and easy hike with rewarding scenery at the top. Pico de Loro, adds variety, with changing environments and ups and downs in the trail. Batulao gives the opportunity to tread a narrow, rolling trail for a relatively longer period of time, all the while with fantastic views of Batangas – because it has exposed trails I think it is the most dangerous of the three, even if in terms of difficulty I would say it's a toss-up with Pico.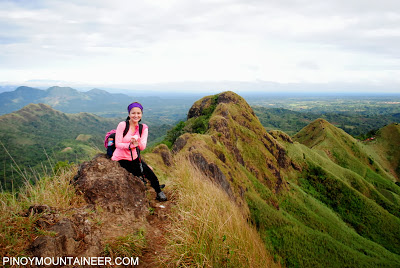 We started trekking at 0630H and the views were magnificent. We saw a lofty Maculot, with a sliver of clouds covering its lower slopes, making it appear like like a blue dome pointing to the sky. Then there was also the Mariveles Range, Talamitam, Pico de Loro, and Mt. Banahaw. As Sheena said, the views looked like paintings from the great masters. Hiking with someone who is climbing the mountain for the first time helps you relive the beauty of the place.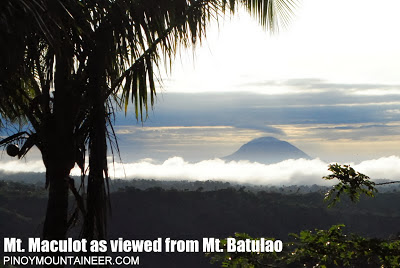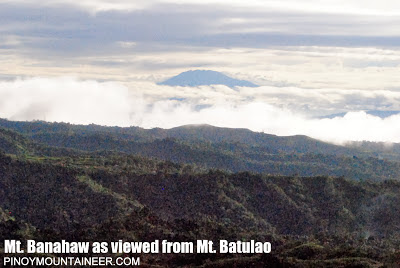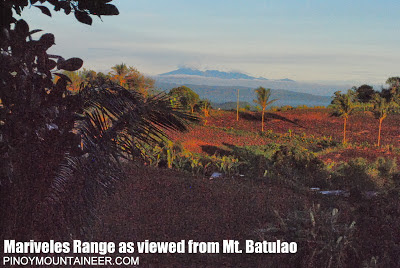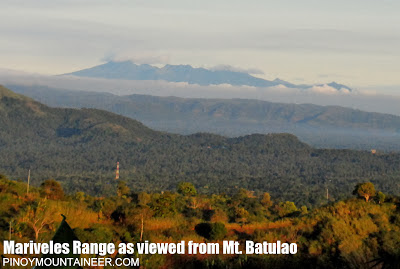 The trails were green and beautiful, and the scenery was fantastic, vivid yet with the colors of early morning. We took a rather relaxed pace via the New Trail and spent most of the morning enjoying the trail, resting at the summit, and then descending via the Old Trail as the sun approached its zenith. Taking our time through the numbered camps and through the valley that separates the Old and the New, we finally reached the trailhead by 1200H and an hour later we were having lunch in Tagaytay. Thanks Sheena!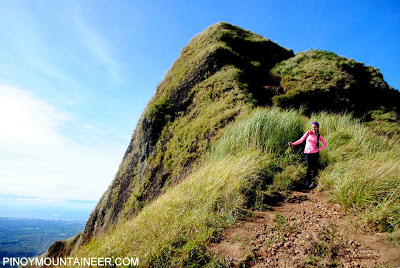 PINOYMOUNTAINEER IN MT. BATULAO
HM #329: Yet again, Batulao (Mar 2013)
HM #366: Green Batulao (Sep 2013)
HM #382: A beautiful morning in Mt. Batulao (Dec 2013)