Hiking matters #160: A dayhike of Mt. Pulog in Bacon, Sorsogon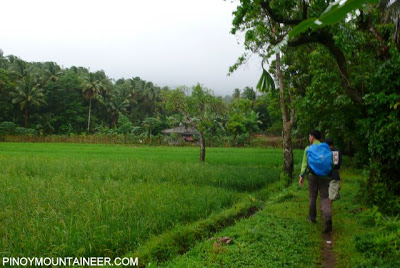 LEGAZPI CITY – For the fifth climb of the 'Bicol Express' that Iron Lady Jo Steven and I are doing at the moment, we headed south to Sorsogon to do a dayhike of Mt. Pulog. There are two established hikes in Sorsogon: that of Pulog and that of Mt. Bulusan. However, at the moment, Bulusan is on Alert Level 2 and not accessible for hiking so we decided not to attempt a Bulusan climb.
Instead, we found ourselves waiting in Sorsogon City for Nick and other members of the Gubat Mountaineering Alliwance (GumA) who would accompany us to a Mt. Pulog climb. After we met, we took a jeepney to Brgy. San Juan, Bacon. At the barangay, we would discover that the actual jumpoff is in neigboring Brgy. Sta. Cruz and that was where we headed after meeting barangay officials and getting two guides from San Juan.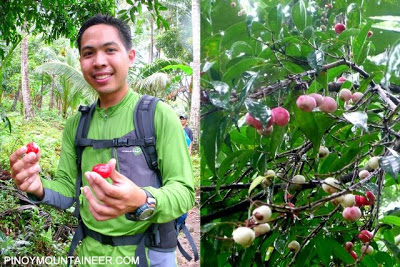 Amazingly for us, the barangay officials in Brgy. Sta. Cruz likewise sent two guides to join us – making the entire team a party of 9, including Jo and I, the three GuMA guys, and the four guides. One of them was a member of the Sorsogon Outdoor Society, whose past president Allan Caubang I met during a previous trip.
We entered the usual agricultural lands where abaca and pili – characteristic crops of the region – grew. Additionally,we found this native fruit tree with ripe fruits that were, although sour, an excellent trail food (I love sour fruits). The name of the fruit escapes me at the moment, but it's like a cross between a macopa and a duhat.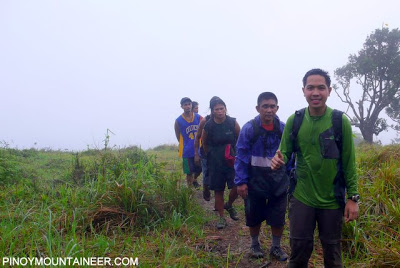 After an hour of trekking we reached the campsite, which, if not for the clouds, would have offered a great view of the ocean and the town of Bacon. From this wide campsite, the trails grew steeper, and we soon entered a forest reminscent of Mts. Cristobal and somewhat of Makiling.
After another hour, we reached the summit of Mt. Pulog. From this point, which is at over 1000 MASL, you could theoretically see the lake (danum) which is likewise called Pulog (hence, to distinguish the two, locals refer to the summit as 'babaw'). I say theoretically because we could, at best, just trace the outline of the lake from the fog which enveloped everything while we were at the summit.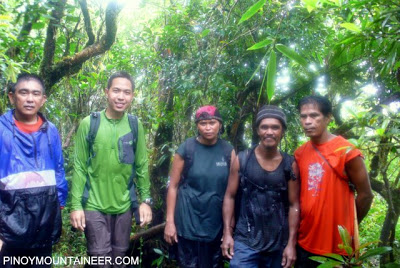 A traverse trail would, I imagine, be quite nice and would lead back to Brgy. San Juan where we left some of our things. Inclement weather, limited visibility in particular, however, did not favor this route especially considering that the trails in the section are not established. So just backtrailed and were back at the jumpoff in less than two hours. Even with the heavy rain that came upon us, the trails were still okay.
Back in Brgy. San Juan, we discussed the climb and the people were saying that weather in Sorsogon is really unpredictable, even during summer, and some of the guides were attributing it to 'climate change'. Whatever the case was, hiking in the Philippines really involves rainy days and it's a matter of still having fun in spite of it. The Pulog dayhike was still very nice and we headed back to Legazpi for another postclimb treat.