Hiking matters #158: Hiking up the old lava flows of Mt. Mayon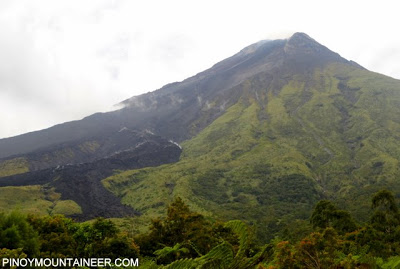 Last weekend, as the third climb of the 'Bicol Express', I joined Trail Adventours in their premiere Mayon Volcano trip, which was well attended by over 20 participants. After doing two mountains in Bicol with me (Asog and Malinao), Iron Lady went back to Manila, but for Mayon I was joined with good friends Coby, Guido, Agnes, Bianca, Sir Martin and Pamela. It was also nice to see Mt. Kinabalu climb participants Francis and Edward, not to mention people who I've climbed with in the past, such as Lourdes and Bart.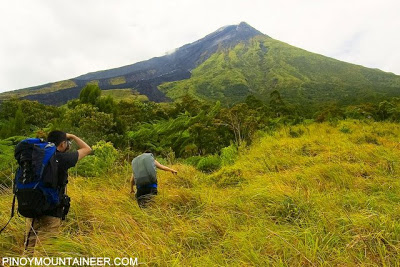 Mt. Mayon, of course, is regarded as perhaps the most beautiful mountain in the country, and it is the very root word for the Bicolano word for beauty,
magayon
. As an active volcano, it is not always possible to climb it, so when an opportunity presents itself, my inclination is to grab it.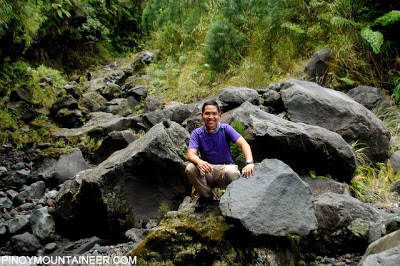 We started from the traditional trail up Mt. Mayon from the Golf Course in Brgy. Lidong, Sto. Domingo, Albay. Getting to Camp 1 was a breeze, taking just over an hour. It rained heavily when we arrived, though, and at this point I was close to giving up on our chances the next day. Yet, I know from experience that weather is variable in the Philippines that a downpour can easily be replaced by the sun.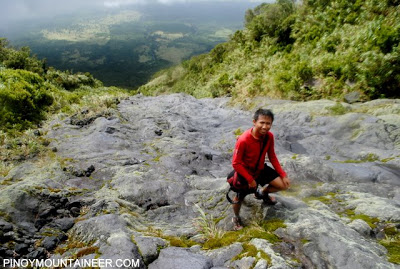 The next day, just a few meters up Camp 1 took us to the old lava flows, now sludges of pure rock, coming from the crater and plummeting down the lower reaches of the volcano. There was still a little bit of rain, so we ascended cautiously and carefully. Yet, I still harbored some hope that we could see Mayon's crater.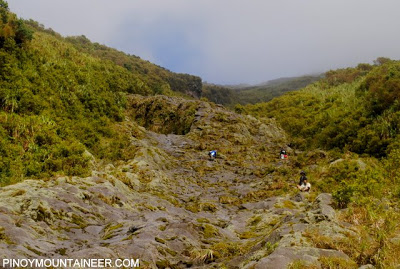 The lava flows grew more and more majestic as we went higher, and the weather improved a bit, revealing the scope of the lava flows. I felt that Mt. Mayon deserves much more attention as a hiking destination, considering its grandeur and the unique adventure of scrambling up rocks borne of lava.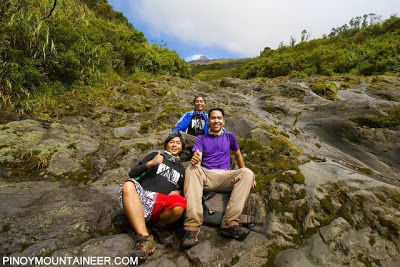 We went beyond Camp 2, approached the Knife Edge, but suddenly, the organizers called off the climb, citing the dangers of descending especially if inclement weather returns. Having organized large climbs myself, I agreed with their decision. We took pictures of the beautiful, almost cinematic, sight of the crater before heading back, rather briskly, to Camp 1, then the jumpoff, then to Legazpi for a postclimb celebration.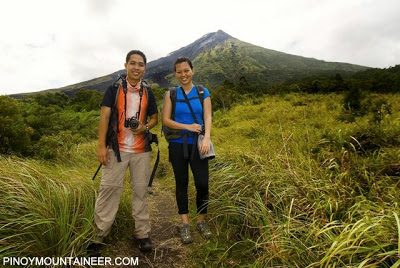 PinoyMountaineer thanks Trail Adventours and TARUM for this wonderful climb from April 9-10, 2011.
SEVEN BICOL CLIMBS IN EIGHT DAYS