2008 proved to be a momentous year for mountaineering in the Philippines; we are seeing more and more mountaineers going for fresh and challenging destinations. It is reassuring to see that almost every month, a new mountain or trail is discovered or rediscovered; PinoyMountaineer is committed to supporting this wave of exploration in the coming years.
Personally, 2008 was a very productive year for me. Choosing the ten best climbs proved to be a difficult task, especially with such strong contenders like my twin climbs in Batanes; my twin climbs in Nikko, Japan; a whirlwind climb up Mt. Calavite in Mindoro, and a traverse of Mt. Cristobal. Yet of 30 climbs I made, I had to choose these 10 climbs which were the most memorable of them all. Thanks to everyone who made these adventures possible!
1. Mt. Pulag: Bokod, Benguet (January 26-28)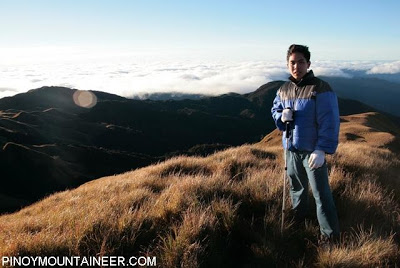 I organized a Pulag trip for my brods on the last weekend of January. The very cold temperatures were thawed by the glorious views that greeted us on the summit the next day.
Featured in Sunday Inquirer Magazine, March 3, 2008
2. Mt. Kanlaon: Mambucal, Negros Occidental (February 9-11)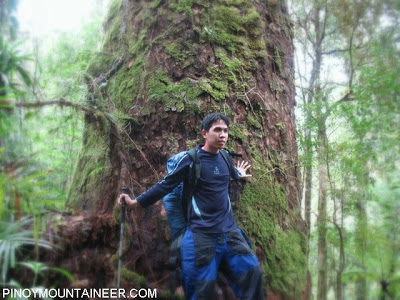 Although the climb ended in disaster – volcanic activity forced my brod Yousef and I to camp at Hardin ng Balo and descend the next day – it was my first Visayan climb and I loved the forests of Kanlaon. The giant almaciga trees and the unique fauna of the mountain made up for the lack of summit views, and the sidetrips to Mambucal Mountain Resort and Guimaras Island were great bonuses.
3. Mt. Mantalingajan: Rizal, Palawan (March 2-9)


My most difficulty climb took an entire week including the travel time from Manila. The arduous, three-day trek just to reach the summit demanded so much physical and mental energy from me especially since the climb was a solo expedition. A day of canopy walk was followed by a day of scrambling on the Knife Edge. Interacting with the Tau't Bato tribe was good for my cultural appetite – but I was religious about my 2000H curfew, afraid of a fate similar to Reyster Langit's. He and I were both guided by one and the same person.
Published in Manila Bulletin Travel, May 2008.
4. Mt. Guiting-Guiting: Sibuyan Island, Romblon (March 22-25)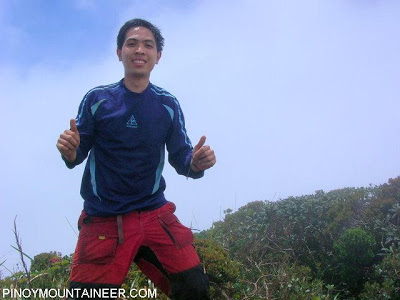 G2 and me, together at last – such was the theme coined by the fun group of climbers I joined (led by Sir Emman Palacio) in the trip. Reaching the summit after the technical trek from Mayo's Peak was truly a memorable achievement, made greater by the rains which always drowned our summit hopes. Every bit of this trip was fun: from the half-day long travel by ferry to the sidetrip in one of Sibuyan's beaches. I brought marble home for my Mom as pasalubong.
Narrated in Hiking matters #2.
5. Mt. Amuyao Traverse: Barlig, Mt. Province (April 4-6)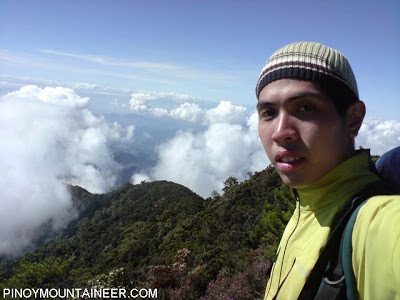 At the height of summer, the wide, pine-laden trails from Barlig was a very cool experience. The summit views the next day were beautiful too – and although the succeeding part was very difficult – we pushed well into the night. At least, the sight of Batad's famed rice terraces made it all worth it.
Narrated in Hiking matters #4.
6. Mt. Ugo Traverse: Kayapa, N. Vizcaya (April 15-18)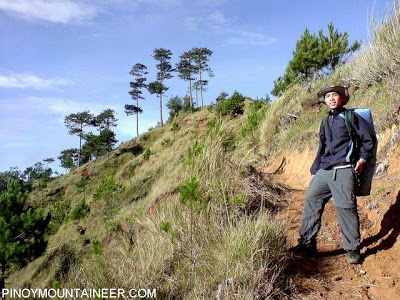 Fellow UPMed Outdoor Society members Julian and David joined me in a traverse of Mt. Ugo. We started out in Kayupa, camped in Domolpos, then did the rest of the trip to Brgy. Tinongdan in Itogon the next day. However, when we arrived in Tinongdan, everyone was drunk to the hilt; without any transportation to take us to Baguio, we decided to join the fun and we were treated to the kinilaw na kambing – the local delicacy – plus rounds of Coke and San Miguel. Back in Baguio, we sidetripped Mt. Sto. Tomas and feasted on Pizza Volante.
Narrated in Hiking matters #5.
7. Mt. Tabayoc: Kabayan, Benguet (May 22-24)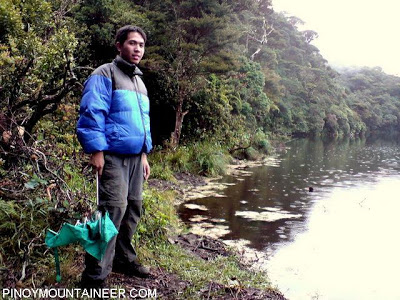 What should have been a fantastic duo of a Tabayoc climb plus a Pulag via Tawagan ended up in a disaster amid a torrential rainshower; yet at least the Tabayoc part was salvaged, achieving for us Luzon's 2nd highest: that and the lakes as well. Instead of climbing Pulag from Tawangan, we trekked to Tinoc, Ifugao – inadvertedly fulfilling a Benguet-Ifugao traverse before heading to the City of Pines, where Mt. Sto. Tomas and Ironman lay ahead of us.
Narrated in Hiking matters #10.
8. Mt. Fuji: Japan (July 1-2)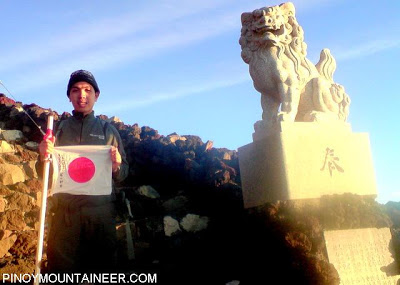 My English friend Shimmel and I climbed Fuji-san at the first day of the climbing season, nightrekking our way amid the chilling temperatures and an excited crowd to welcome the sunrise at the highest point of the "Land of the Rising Sun". A medical emergency involving one of the climbers separated us but we both summited, and we celebrated with at our favorite kaiten-zushi bar back in Tokyo.
Narrated in Hiking matters #16; Published in the Sept. issue of Manila Bulletin Travel.
9. Tirad Pass: Gregorio del Pilar, Ilocos Sur (December 5-7)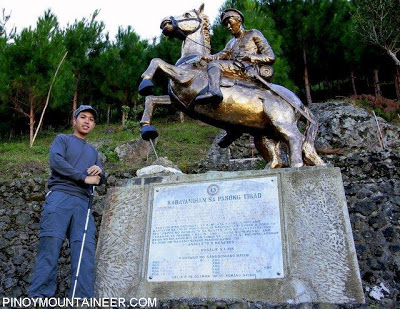 The historical value of this trek could not be underestimated, and when National Artist F. Sionil Jose recommended it, I wasted on time in checking it out, accompanied by my brod Julian and mountaineering friend Jan Pambid. We were up for a cultural, visual, and adventurous reward. We camped in the marker that commemorates the death and valor of del Pilar, and we trekked along the Old Spanish Trail until reaching the border of Quirino town the next day – before heading back.
Narrated in Hiking matters #36.
10. Mt. Kinabalu: Sabah, Malaysia (December 23-26)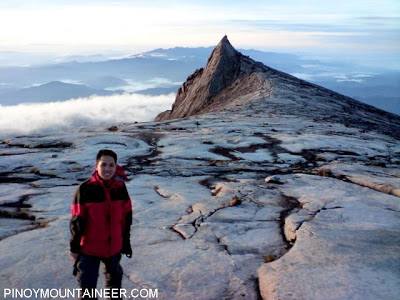 The weather forecasts warned of thunderstorms and rain, but we were undaunted. The reward was a great Day 1 and we enjoyed the great environments up Laban Rata – and an even greater Day 2 when we summitted and beheld the massive granite peak of Kinabalu. The sunset and sunrise in between were equally spectacular. Indeed, my Christmas climb with family was a very happy ending for a year filled with adventure.
Narrated in Hiking matters #38. Published in the Jan. 2009 issue of Manila Bulletin Travel