Hiking matters #319: First climb of the year, Mt. Kalisungan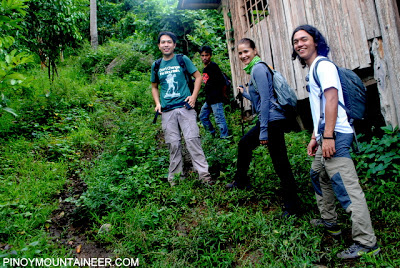 LOS BANOS, LAGUNA – History repeats itself. Two years after climbing up Mt. Kalisungan with my hiking pals Coby Sarreal and Iron Lady Jo Steven (Hiking matters #118), I found myself hiking the mountain as my first hike of the year for the second time, again with Coby, and this time with Agot Isidro. Also joining us were Ryan Tuiza and my guide for Kalisungan, Bino. This marks my fifth hike up the mountain.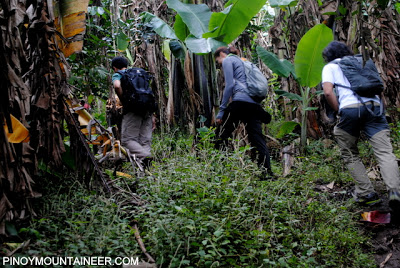 With Mt. Makiling temporarily closed, Mt. Kalisungan has become the mountain closest to my home in Los Banos, just 13 kilometers away. I rendezvoused with Coby, Agot, and Ryan in Calauan and we headed to the barangay hall of Lamot, where Bino waited for us. We had originally planned to do the hike last Saturday, but because of inclement weather we decided to wait for two days.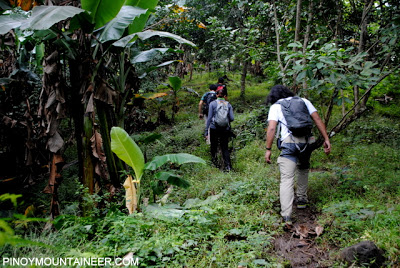 The trail was muddy, as usual, with the typical Tagalog woods: fruit trees interspersed with shrubs, occasional forest trees, and coconut palms. There were some ripe mangoes, and star apples, but did not have the opportunity to sample them. The weather was cloudy at first, then, halfway through the trail it turned rainy. The light rain, on one hand, relieved us of the heat and humidity we otherwise had to bear. Mosquitoes were there, as usual.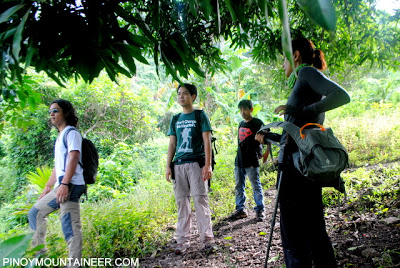 The trail of Kalisungan is somewhat monotonous – going through Tagalog woods (as I call it) – save for the final stretch of grassland, and of course, the view of San Pablo's lakes. Unfortunately, when we arrived at the summit after 2 hours 30 minutes of trekking, there were no lakes to greet us, only clouds and fog. Oh well. It was still a nice trek!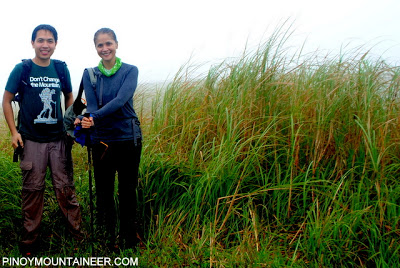 We descended quickly, even as the rain continued to make the trails even muddier than during the ascent. Back at the trailhead, I requested Bino to help me find a way to do a Kalisungan-Atimla Traverse, which should be my next hike in the area when I come back. After the hike, we proceeded to my family's house in Los Banos, where we had a postclimb meal, after which the rest of the team headed back to Manila.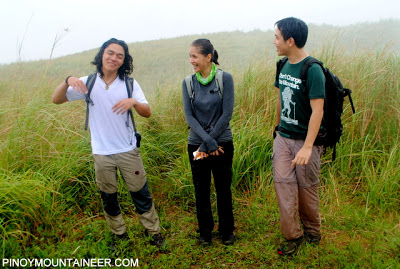 PINOYMOUNTAINEER IN MT. KALISUNGAN
Jan 2007 (before PinoyMountaineer.com)
Jan 2011 Hiking matters #118: First climb of the year
Sep 2012 Hiking matters #287: Kalisungan revisited
Dec 2012 Hiking matters #314: Kalisungan and Mabilog
Jan 2013 Hiking matters #319: First climb of the year again