Hiking matters #424: Hiking in Cebu Part 1 – Mt. Manunggal, the crash site of Magsaysay's plane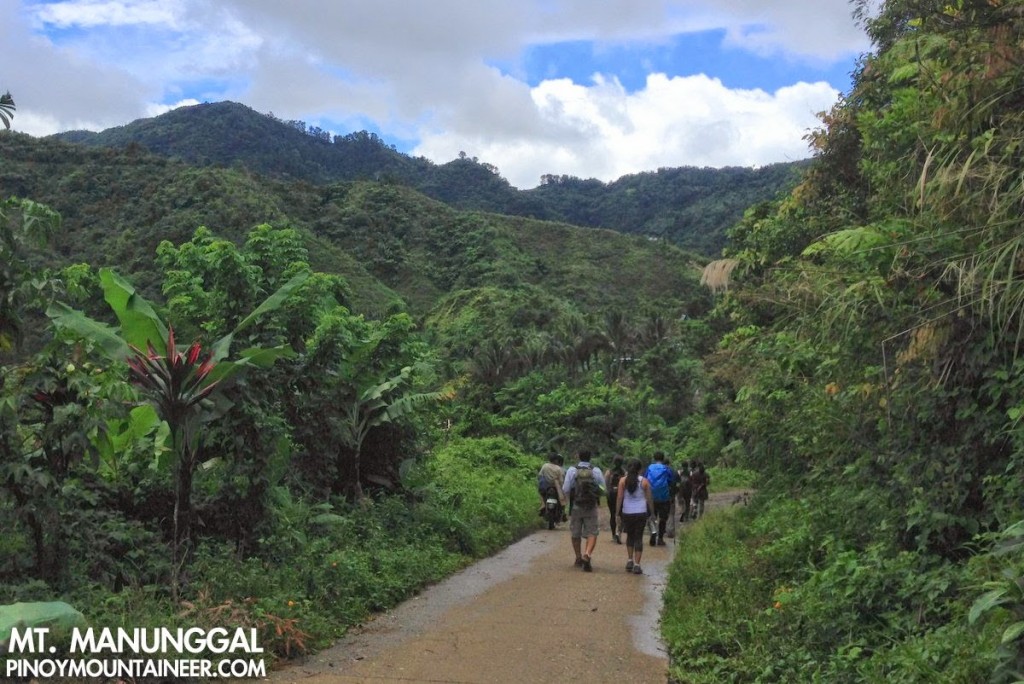 Since I was very young I've been fond of history, and when I went on to become a mountaineer, I've taken a special interest on the mountains and places that have had a significant in our nation's history. This is the reason why I sought to visit Tirad Pass, the site of the famous battle between the 'boy general' Gregorio del Pilar and the Americans, early in my hiking days (see 
Hiking matters #36
) and later, Mts. Buntis and Nagpatong in Cavite – the execution site of Andres Bonifacio (see 
Hiking matters #267
).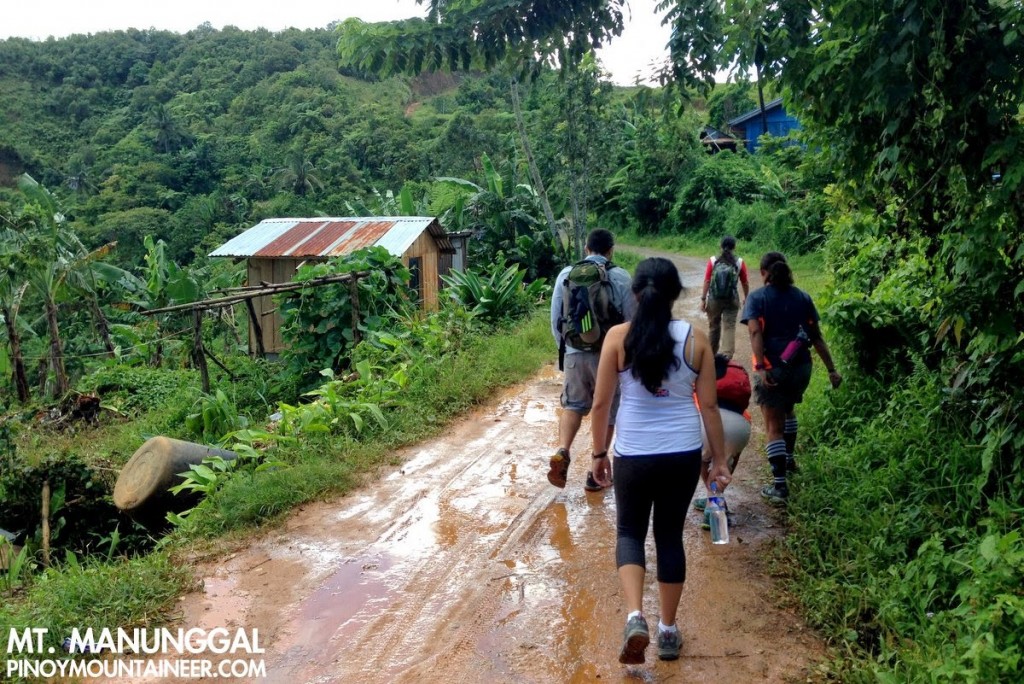 Plane crashes, too, are historical events, especially in the contemporary period when they rivet our hearts with the sudden and dramatic loss of life. Mountains, too, have figured in these crashes, from Mt. Ugo in Nueva Vizcaya and Benguet (see 
Hiking matters #242
) and Mt. Lumot in Misamis Oriental (see
 Hiking matters #263)
. But perhaps the most famous plane crash in the country – one that textbooks never fail to mention – is that which involved one of the nation's beloved presidents, Ramon Magsaysay, in March 17, 1957. And that, too, happened on a mountain: 
Mt. Manunggal
 in Cebu.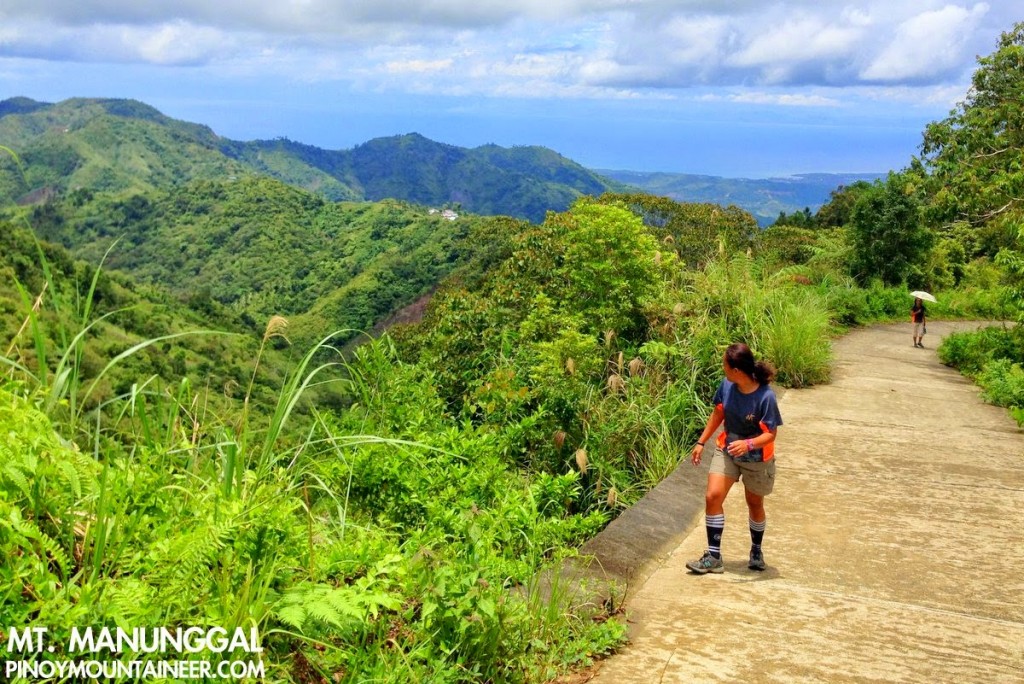 This is why when I had the opportunity to revisit Cebu, I wanted to visit Manunggal, and while at it, visit other hiking destinations in the island province aside from the famous Osmeña Peak, which I already did in 2009 (see Hiking matters #52). From Manila, I was joined by the legendary Cynthia Sy, who was part of the Mt. Elbrus team, as well as Ian Tesaluna from Davao. We were accompanied and guided by hikers from Cebu led by the very helpful Scarlet Su-Villamor of Cebu Outdoor Adventure Team.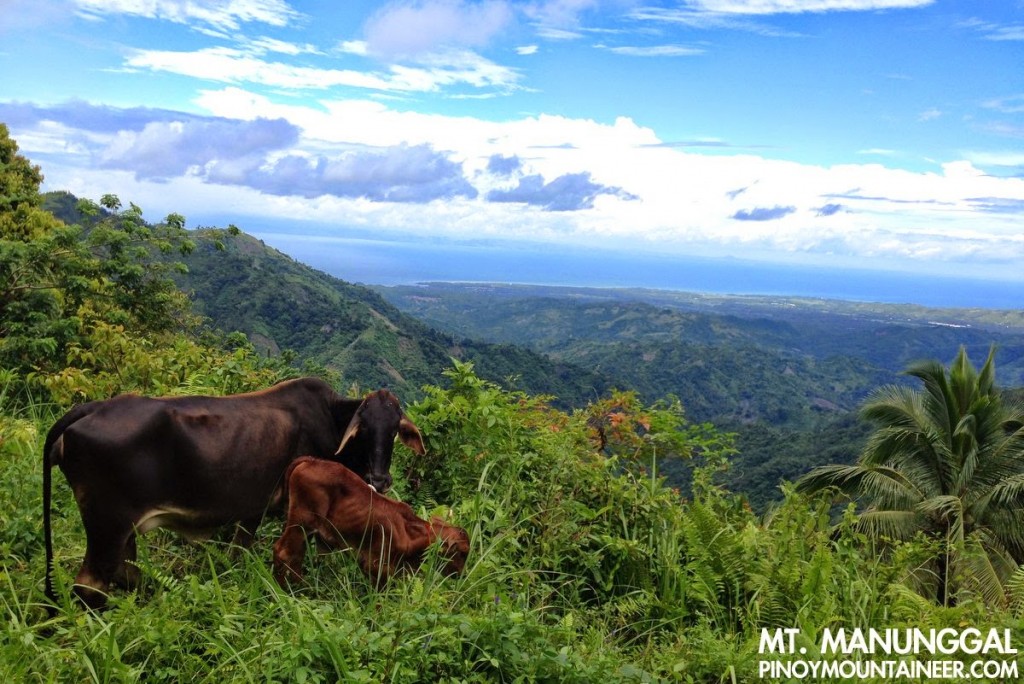 From the JY Square in Lahug, we rented a jeepney the brought us to the Kuros-Kuros Junction in Balamban, Cebu, north of Cebu City, and from there we took the barangay road to Brgy. Sunog. Though there is a longer trail coming from Tabunan, given the limited time we had to make do with this route, which is now mostly cement roads, rough roads, and cement footpaths, passing through communities. There were even houses and a sari-sari store at the campsite!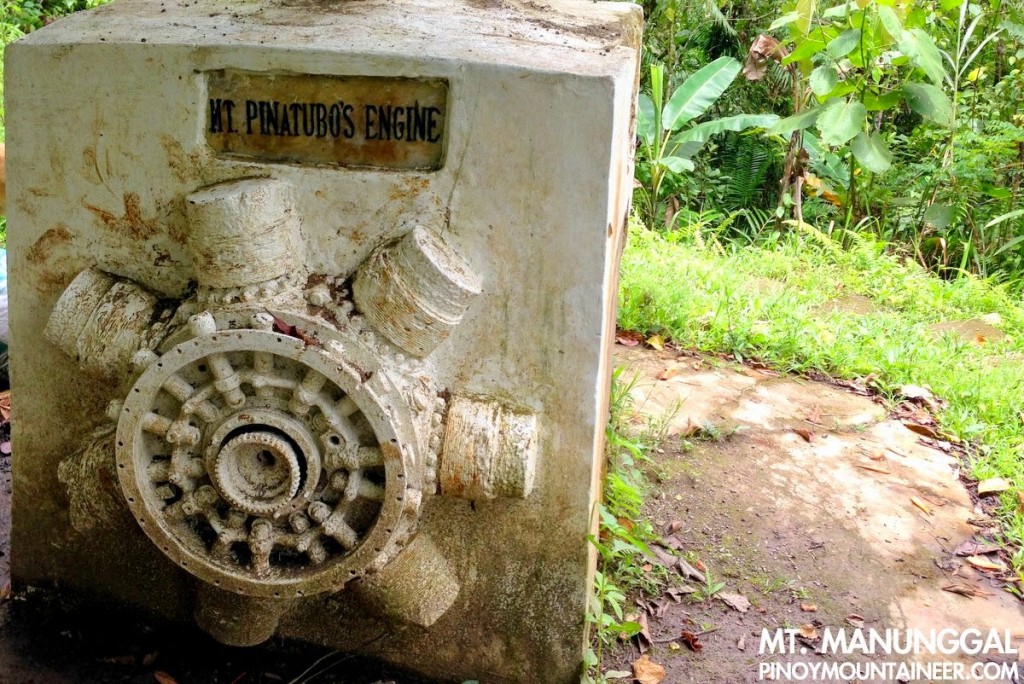 Before reaching the campsite, we came across a small pavilion where the engine of Magsaysay's plane can be found, cast in cement, along with a plaque that lists the passengers on the ill-fated flight. The plane, a Douglas C-47, was named Mt. Pinatubo, which we would find ironic in light of 20th century's most powerful eruption. But during Magsaysay's time, nobody ever imagined that the mountain would erupt. To them, it was a forested mountain very much like Mt. Arayat.
At the campsite, which offers nice views on a clear day, and has a vast area for camping, a small memorial stands, bearing the bust of Magsaysay and a marker that summarises his life and career as one of the country's best-loved presidents. Inhabited by farmers all the way to the campsite (there is no real 'summit' as the mountain is more of a highland area rather than a distinct mountain), its historical significance makes up for its lack of — and of course, for those seeking a more natural feel the longer Tabunan trail is always a possibility.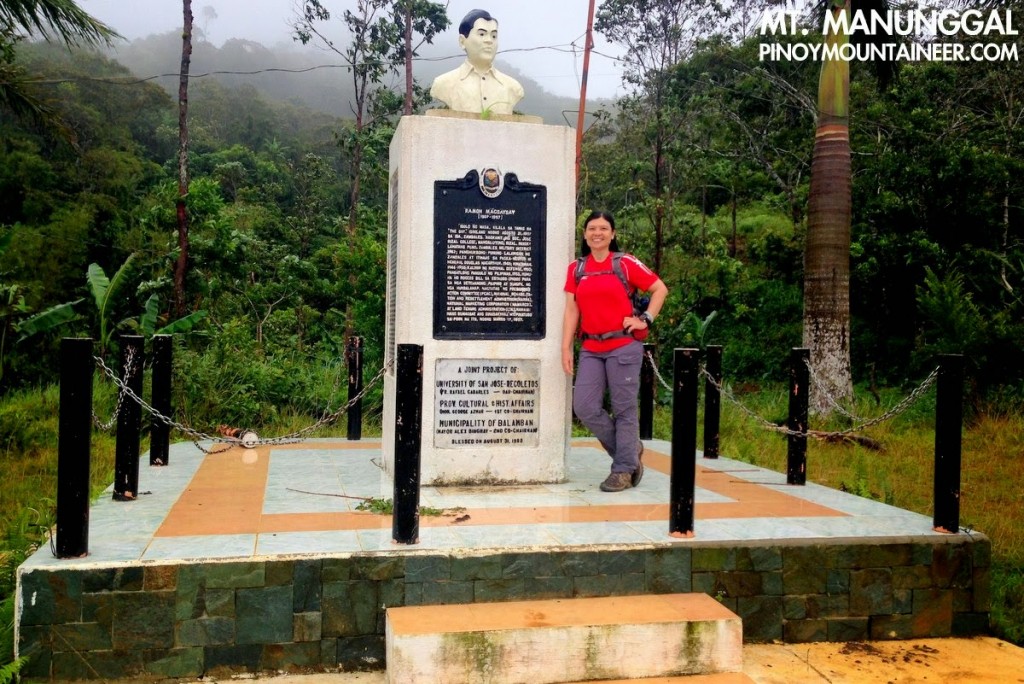 Heavy rains forced us to stay under the roof of one of the houses in the periphery of the campsite, but when it subsided, we descended briskly – albeit cautiously in the cement roads that can become very slippery when wet. And in less than an hour we were back in our jeepney again. Sleepy because I barely slept the night before, I had expected that we would be in Cebu City when I wake up. However, I was happily mistaken, because thankfully our hosts decided to take us to a sidetrip that will be topic of the next narrative: Mt. Kan-irag or Sirao Peak!