Hiking matters #242: Mt. Ugo Traverse, Day 2: Up the summit and down Itogon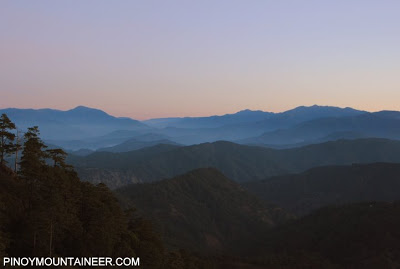 Continued from HM#241: After a good night's rest in one of the classrooms of Domolpos Elementary School, we started trekking at 0430H in the hope of reaching the high ridgelines of Ugo by the time the sun rises. Our efforts were rewarded by the clear views of Luzon's three highest peaks (from L-R in the photo): Timbak, Tabayoc, and lofty Mt. Pulag.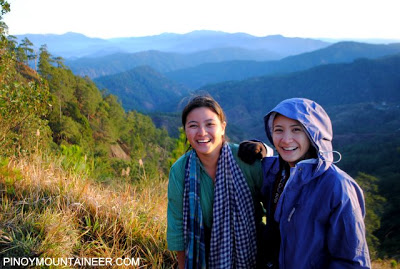 When the sun finally rose, it illuminated everything beautifully: the pine trees, the ridgelines, and the mountains that surrounded us. It was a happy day, a blessed day and as the organizer of the climb, I gave thanks to God for the wonderful weather and the great company.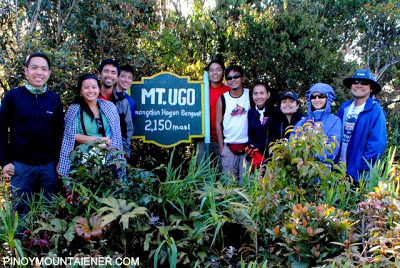 We reached the summit and good time, and I will devote a separate Hiking matters (#243) to display and write about the nice photos of various mountains that I took from the summit. We took a relaxed pace from the summit on, resting there for over an hour. Some of the hikers, led by the tireless Farah Pasamonte, visited the plane crash site that introduced Mt. Ugo to hikers, way back in the 1990s.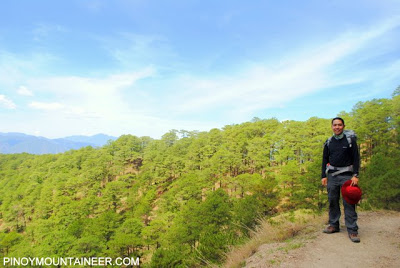 My favorite part of the trail is what comes after the summit: The pine forests and ridges leading to Lusod. Here, with Baguio City and Mt. Sto. Tomas to the left and Luzon's three highest peaks to the right, everything seems to be serene. Some parts are quite steep, but it is a mostly pleasant ridge wallk. The vantage point where I had my picture taken is one of my favorite viewpoints: I also posted a picture on the same spot in
Hiking matters #198
.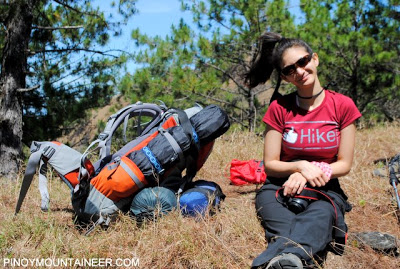 I think one of the reasons why we enjoyed the climb so much was because we just took it easy. Conversations were basically the trail food that kept us animated, and where there was silence, there was contemplation on the beauty of the surroundings. We had our lunch stop at Lusod, where their special variety of peppers was spicy enough for my taste! Past the village, another jewel of the trail came to view: some rice terraces in the valley!
We had reached the end of the trail just past 1600H, and there. a jeepney was waiting for us. Success! To all who joined the climb, thanks for making it such a fulfilling and wonderful climb. To the new friends I met, this is, like I told you, a "great blessing", and to my old hiking buddies, thank you for joining me in yet another adventure. Looking forward to more climbs…I will be dogmatic about this!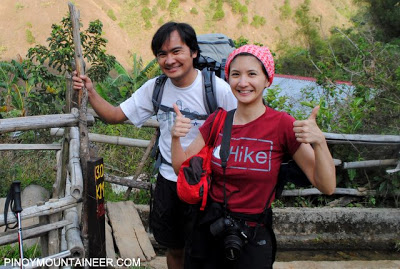 THE BLOGGER'S CLIMBS IN MT. UGO