Hiking matters #751: Majestic Mt. Kampalili (2320m) in Maragusan, Davao de Oro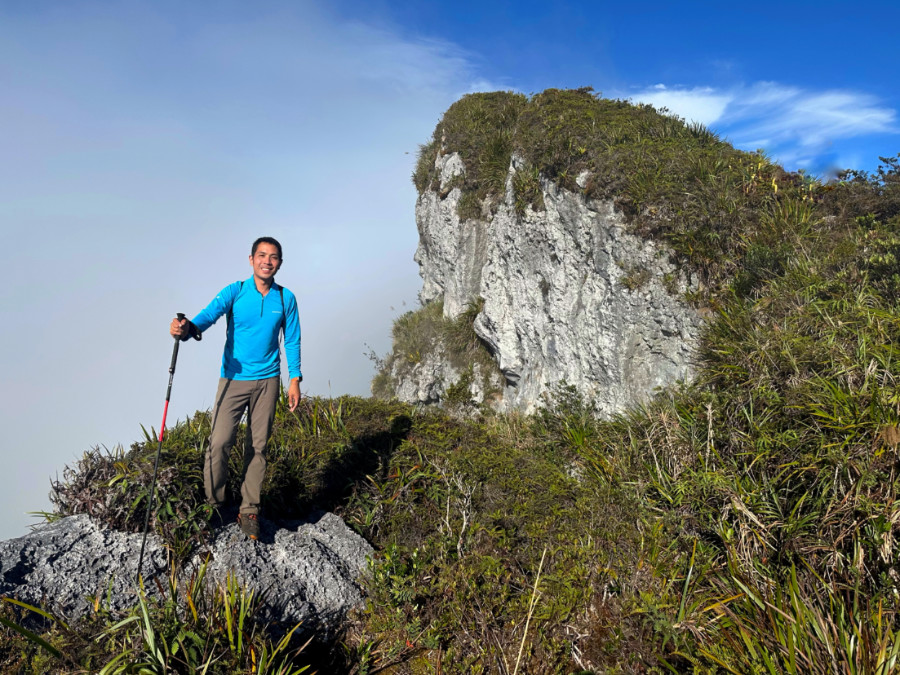 On August 5-6, 2023 I climbed Mt. Kampalili via Sitio Kaluyapi in Maragusan, Davao de Oro, finally completing the three great peaks of Davao de Oro, alongside Mt. Candalaga (which I climbed in 2016) and White Peak (which I climbed last year). Once elusive and inaccessible, Kampalili features mossy forests reminscent of Talomo as well as – uniquely for a Mindanao mountain – limestone cliffs akin to those of Mantalingajan. I was joining a team organized by Ms. Tina Corpuz who also spearheaded the successful Makaturing hike just days before (see Hiking matters #750), and ably led by Paken (who I also hiked with in White Peak).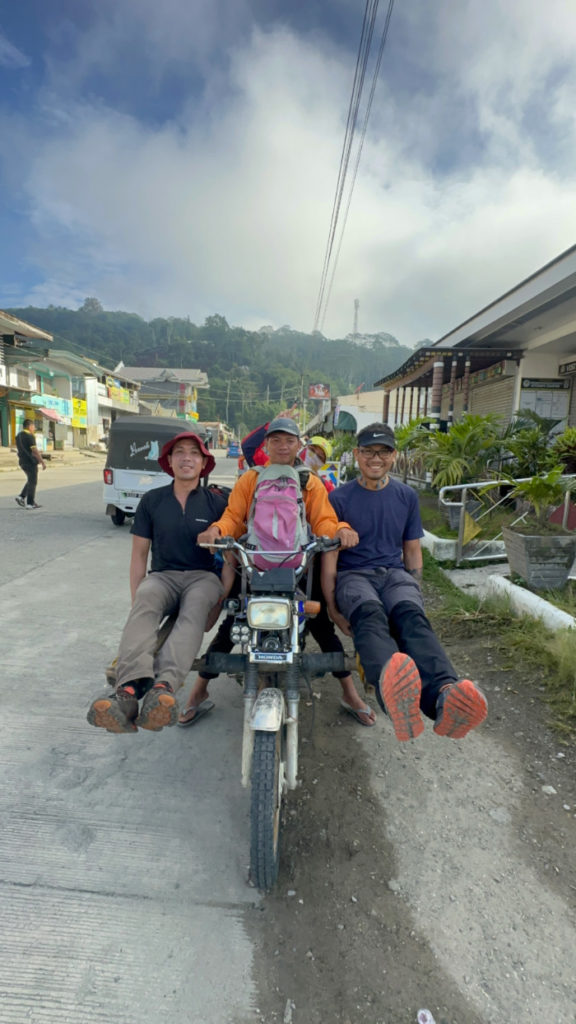 Even before the hike proper, we had to hurdle the challenge of riding a 'katig' (or 'Skylab') to Sitio Kalayupi, the hike's trailhead (The rest of the team had gone ahead of us and were treated to a mesmerizing evening of firelfies). It was already 0900H when we managed to start hiking, from around 1162 MASL. What followed as a sequence of abaca slopes and an increasingly-mossy forest; past 2100 meters above sea level we were no longer gaining elevation but following the course of a meandering trail along the high slopes of the mountain, finally reaching the campsite exactly 5 hours later, at around 1400H.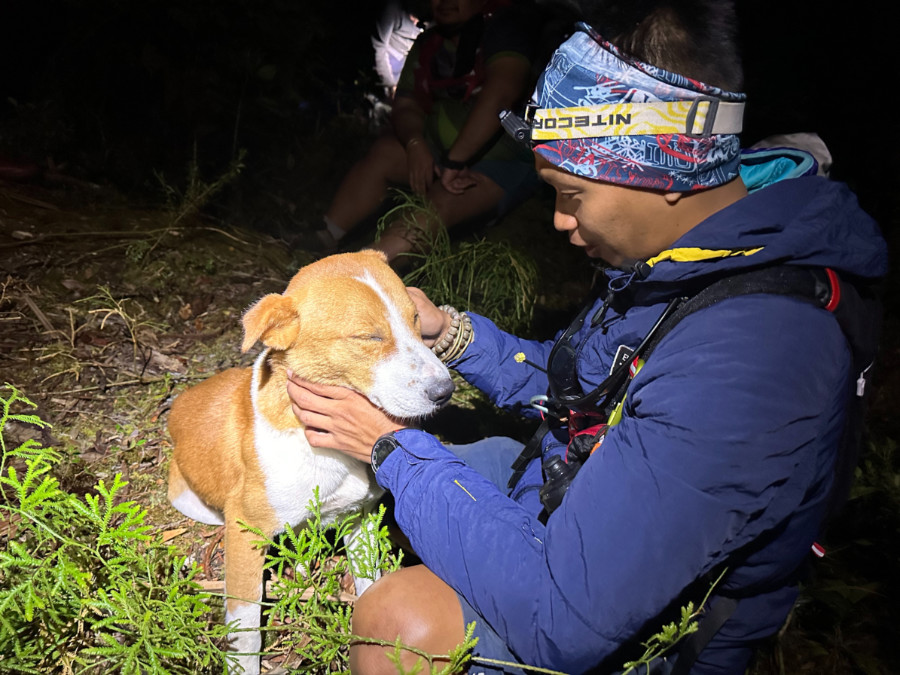 The following day, we started trekking at 0330H in the hopes of reaching the sunrise at the summit. Again, the trail meandered through mossy forests, but this time the steepness and intensity were of a higher level than the previous day.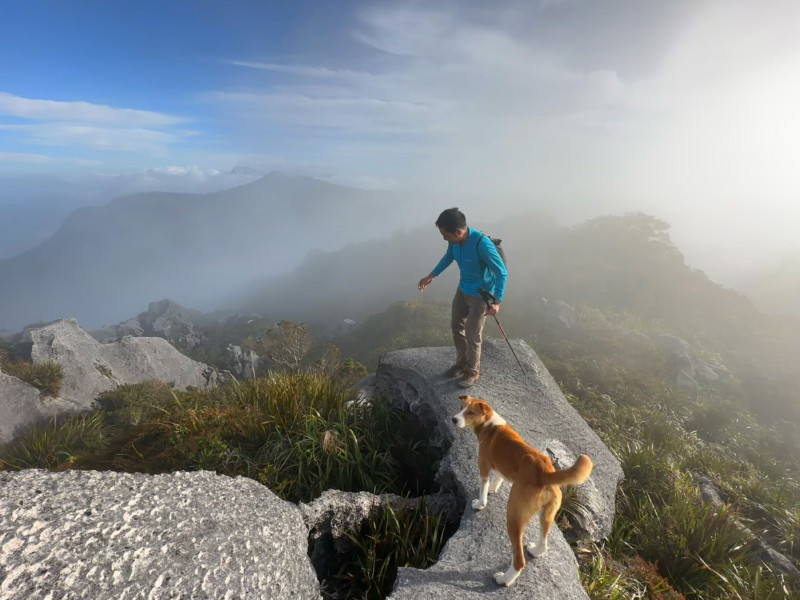 At the break of dawn we had reached the limestone cliffs that characterized the summit area, but it would take 30 more minutes before we reached the summit, at 0600H. At first we were surrounded by fog but eventually the clouds parted to give way to a beautiful view of the nearby mountains incluidng White Peak, Candalaga, and Hamiguitan.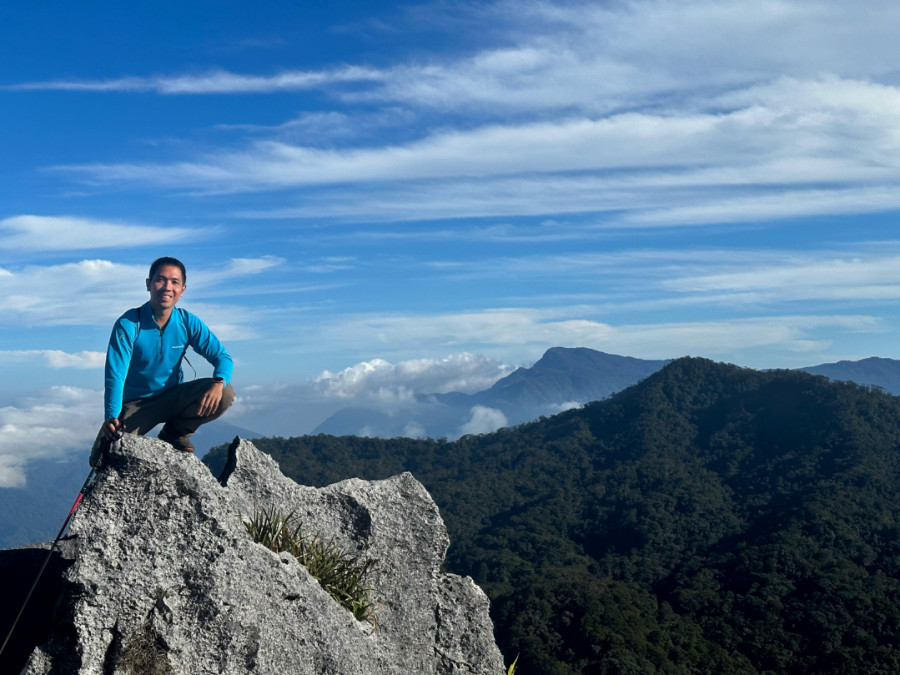 As with Makaturing, we had allotted three days for the hike, but finding ourselves back in the campsite by 1000H, we decided to push for a two-day hike, even managing to make a detour to a beautiful lagoon en route to Sitio Kaluyapi, just before the abaca slopes. The trek was made perilous by noxious alingatong but there were plenty of flora and fauna for the biologists and nature enthusiasts, and the trail was mostly pleasant throughout the Difficulty 7/9 hike.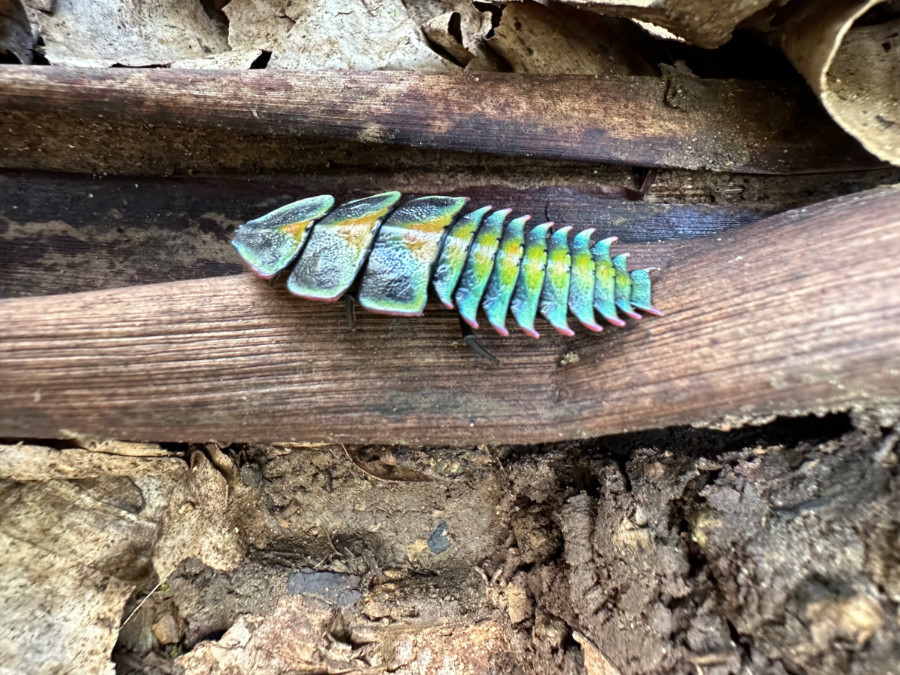 Many thanks to everyone who organized and joined this unforgettable hike!