Hiking matters #217: Regular holiday, regular Makiling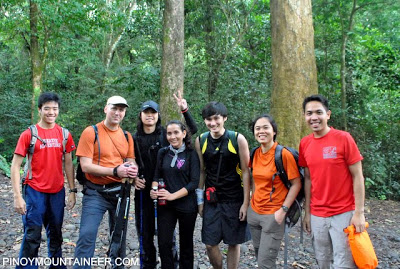 Each climb, no matter how quick or easy, is always special. You cannot climb the same mountain twice, because it changes each time, and so does the set of people you climb with. And so do you, too! Indeed, each climb is special. And this is what I feel whenever I climb Mt. Makiling, the mountain closest to my heart; it is on its slopes where I spent the best of my childhood years. It is my home mountain, my first climb; since 1999, I've climbed it at least once a year.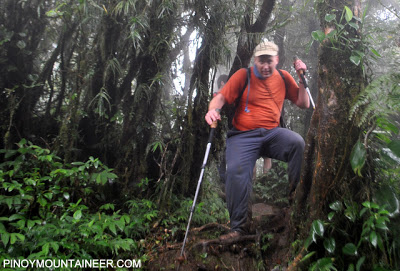 This year, I haven't had the chance to climb it until yesterday, November 30, when I did a regular Makiling climb (vis-a-vis the more popular traverse) on a regular holiday. Joining me were Farah, Lance, Benj, Che, EJ, and Mark. Also, for the first time, I climbed with Chris, an American hiker.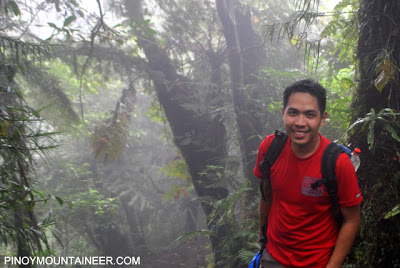 The weather in Los Banos was great but Mt. Makiling has a weather of its own. We started trekking at 0730 from the farthest point where the jeepney can take us (there's no point in walking in rough road if it's muddy). I can say that the trail has improved a lot! Where there used to be very steep steps on branches and roots, they've put wooden ladders, even in the old "90 degrees" which has now become very easy to do. No view at the top, but it was a very nice walk, and of course, a Makiling climb won't be complete without its "little citizens" – the limatiks: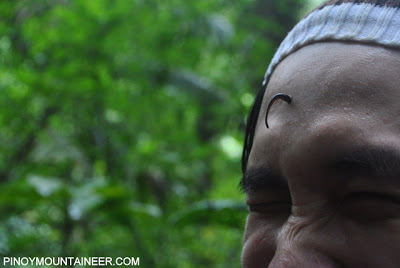 Thank you Tito Robby Cereno for assisting us! Update : The MakTrav Trail Run will be held on February 26, 2012. This ought to be an exciting event!