Hiking matters #243: Mountain geography lessons from Mt. Ugo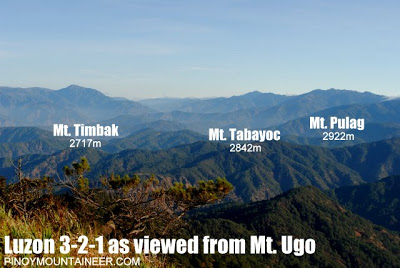 Being one of the southern gateways to the Cordilleras, Mt. Ugo offers fantastic views of the higher Benguet mountains, including a magnificent panorama of Luzon's three highest peaks, dubbed 'Luzon 3-2-1', which can seen here from left to right: Timbak, Tabayoc, and Pulag. These three peaks are located almost directly north of Mt. Ugo (N), and we will proceed with our description of the peaks in a clockwise matter.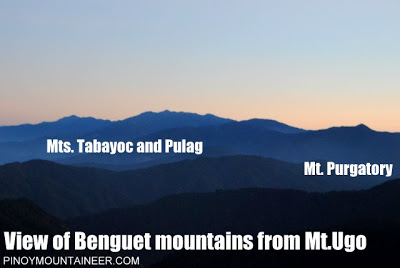 Somewhere to the east of Mt. Pulag lies the so-called "Mt. Purgatory" which is located within Itogon, Benguet. The direction is NNE.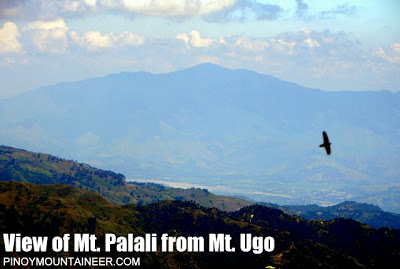 I was also blessed to have spotted Mt. Palali (ENE) from Indupit village, around 43 kilometers away, its contours very appreciable in this photo. The town on the bottom right is Aritao, Nueva Vizcaya. Going ESE, you will also be able to see the Caraballo Mountain Range, although there aren't any prominent peaks here.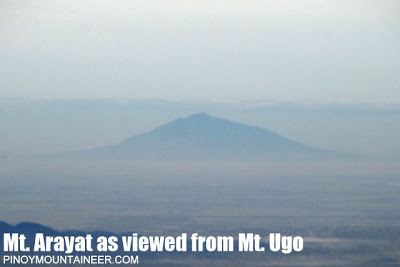 The southern views from Mt. Ugo were the most fabulous of all, with no less than distant Mt. Arayat (S) faintly emerging from the morning haze. This is amazing considering the 130-kilometer distance between these two mountains! Two mountains flank Mt. Arayat: low-lying Mt. Amorong (SSSW) and Mt. Balungao (SSSE), both in Pangasinan. Thank you PM Facebook users @Ryan and @Elias for this!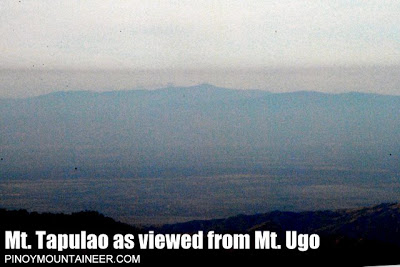 Moving to the west, the high mountains between Zambales, Tarlac, and Pangasinan are visible. In this photo, I would argue that the highest point in the range is none other than Mt. Tapulao (SW), over 110 kms away, 2037 meters above sea level.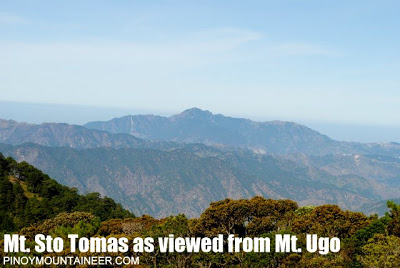 Closer to home, is Mt. Sto. Tomas (W) with its companion mountain Mt. Cabuyao with Baguio City underneath it (WNW). Here, you can trace the Halsema Highway on the high mountains until it disappears under the shadow of Mt. Timbak — and we are back to our original orientation, N. The visual circle is complete.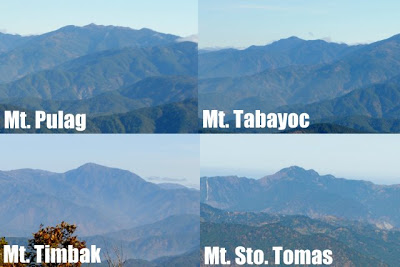 So the next time you climb Mt. Ugo, bring your compass and try to check out these wonderful peaks! Pictures taken with my Nikon D3000 at Mt. Ugo on March 10-11, 2012.