Hiking matters #368: The beautiful Rockies of Mt. Maculot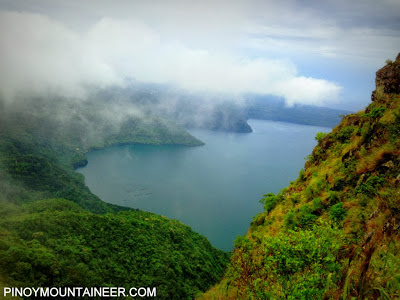 For the third time this year, I found myself hiking Mt. Maculot's Rockies (706 MASL) in Cuenca, Batangas. In spite of the bad publicity surrounding the mountain in the aftermath of Victor Ayson's tragic death, I believe that this mountain is a very good introduction to hiking and the outdoors, offering trails that are easy enough for beginners and rewarding enough for longtime hikers to say: "Ang ganda parin ng Maculot!" ("Maculot is still beautiful!")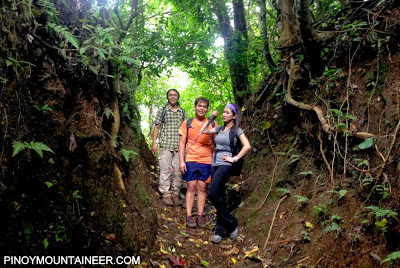 Joining me were Coby Sarreal and Koi Grey, Ryan Tuiza, John Paul Grande, as well as Sheena Halili, with whom I've been planning a hike for the past few months. We all met in Lipa City and then proceeded to Cuenca, Batangas, registered with the barangay outpost (the fee is now P20) and went to the trailhead of the Rockies.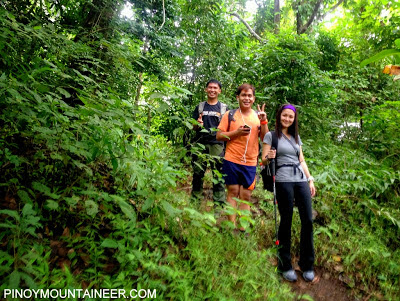 We started trekking at 0830H and soon we were in the forested part of the trail, where there were no less than eight rest stops – some of which we made use of. It was going to be a relaxing weekday hike and save for the anxiety over the weather, I said we could take our time, even as I was quietly praying that we would have a clearing at the Rockies.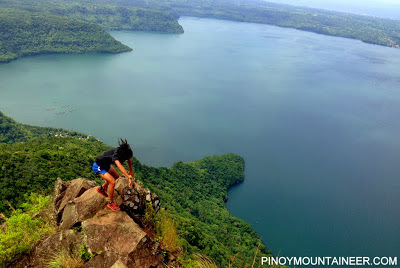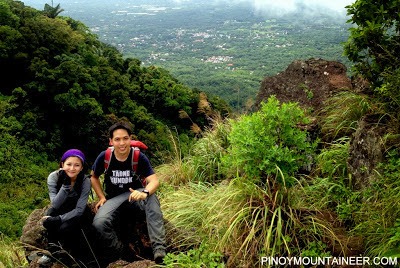 We reached the campsite at around 1000H and as we descended towards the short and narrow ridge that connected to the Rockies, we couldn't even see it! But as we scrambled up the rocks, we were amazed as the clouds gave way to a beautiful view of Taal Lake and the surrounding towns of Batangas. At times, we could even see parts of Mindoro! Whenever the clouds give way to blue skies, I am reminded of the parting of the Jordan River, and the One of whom it was said: "The winds and waves obey him."
We spent some time at the Rockies to enjoy the view and it is a welcome change for me to not be in a tight itinerary, as when Koi, Coby and I would go on our crazy dayhikes. We started to descend by 1130H, and two hours later we were having a very nice lunch in Sto. Tomas, Batangas. Thank you God for the blessed weather that you gave us. Thank you Sheena and Japs for joining the hike and I look forward to seeing you in the trails again!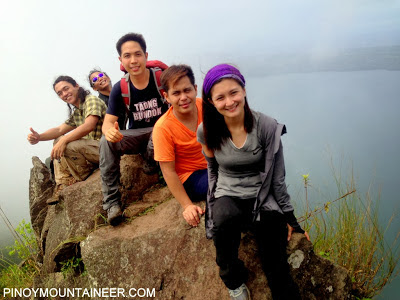 PINOYMOUNTAINEER IN MT. MACULOT
Sep 2013 HM: 368: Once again, the beautiful Rockies