Hiking matters #366: Green Batulao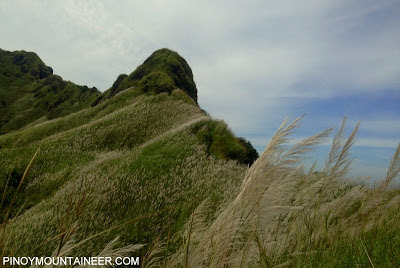 The peaks of Batulao are now green with the season's rains
Mt. Batulao in Nasugbu, Batangas is one of my favorite dayhikes. For the third time this year, I went there last Saturday, this time with my brods Kiev, Daniel, Josh, and Carlo.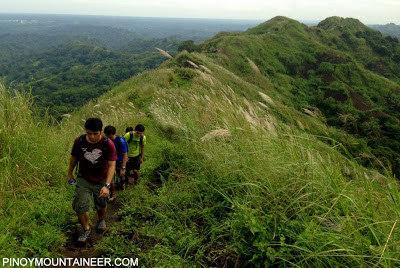 More greenery as we walked up the New Trail
The initial leg was muddy, but we were delighted to see how green Batulao is at this time of the year, thanks to the rains that have come in the past few months!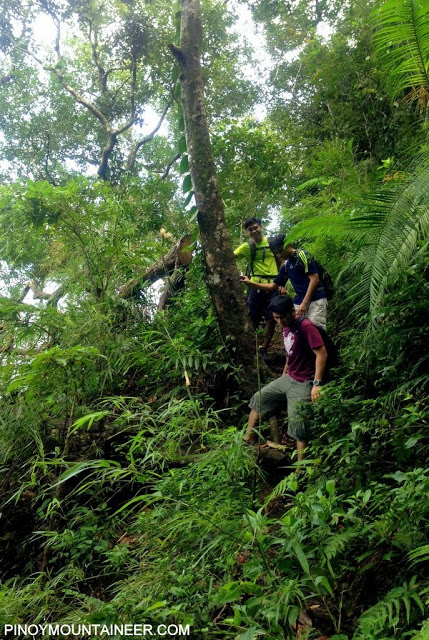 This mini-forest detour from the New Trail is one of my favorite parts
of the trail
Aside from seeing stalls in the summit – something that I addressed in a
separate essay
, little has changed and it's still good old Batulao!
After the hike we went to Tagaytay for postclimb lunch and then I also updated the
Mt. Batulao page
to reflect the transportation changes. From Manila, the terminal is now at the Coastal Mall in Paranaque, and transportation costs P104 to Evercrest.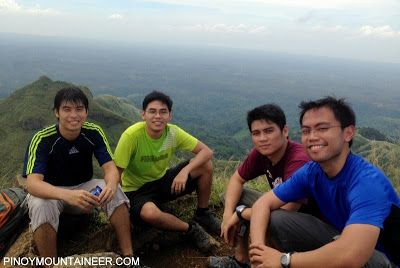 Thanks brods! AFTG!
Thanks to my brods Joshua, Daniel, Carlo, and Kiev for joining me in this relaxing hike!