Hiking matters #315: Twin Dayhikes IV – From Lake Pandin up Mt. Mabilog, then down to Lake Yambo in Naglarcan
After the Mt. Kalisungan dayhike (
Hiking matters #314
), We arrived in Mt. Mabilog in Brgy. Sto. Angel, San Pablo City; the travel time took around 35 minutes. Four months ago, I hiked up
Mt. Mabilog
via the Sta. Catalina Trail, and was also excited to try out the Sto. Angel (Lake Pandin) Trail which was said to have a more established trail, not to mention the opportunity for the participants to see beautiful Lake Pandin.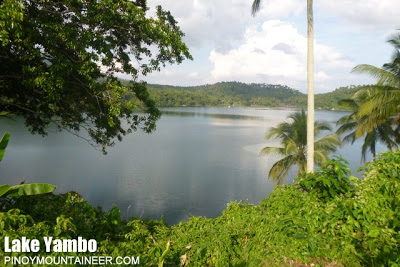 It took just a few minutes to reach Lake Pandin. From there, we took the trail on the left side, where I used to take hikers to have a glimpse of Lake Yambo. This northward trail, like Mt. Kalisungan, can get really muddy but again, it was dry this time around, making it easier for us. The trail, featuring some patches of bananas and fruit and forest trees, was also more gentle and gradually sloped than that of Sta. Catalina.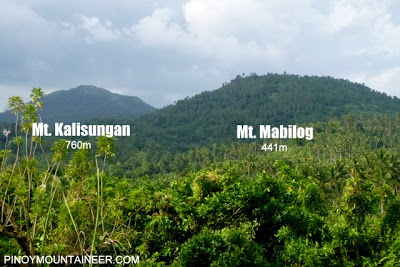 After an hour, we were in the base of the Mt. Mabilog. For a short while, there was a forest density worthy of Cristobal. And after emerging from it, we found ourselves at the summit of Mt. Mabilog – a plateau almost 500 meters above sea level that offers a commanding view of Lake Yambo, Lake Pandin, the whole of San Pablo City as well as surrounding towns. Mt. Mabilog may be "just an easy hike up a hill" but it is a really nice gem in the middle of Laguna, and seeing the lakes up close is a very nice reason to try it.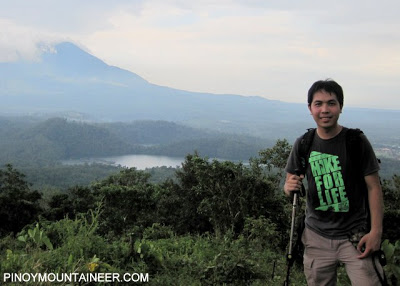 From the summit, we descended using the same trail, but then, instead of continuing south, Ivan Lakwatsero and I headed East, following the Sulsuguin Trail until we ended up in Lake Yambo, which was a fantastic ending to the hike! Now, I have completed the three major trails of Mabilog: Sta. Catalina (West), Sto. Angel – Lake Pandin (South), and Sulsuguin – Lake Yambo (East). What followed was a very nice dinner at Clydenjosh Restaurant right beside Sampaloc Lake in San Pablo. A big thanks to everyone who joined this episode of my 'Twin Dayhikes'!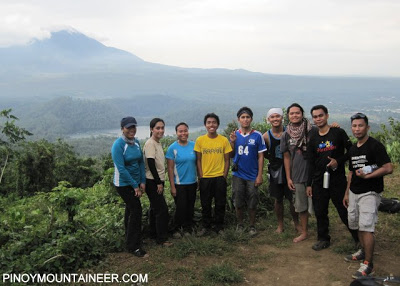 P.S.: Up next is Twin Dayhikes V: Pico de Loro and Mt. Buntis, tentatively scheduled for January 2013!
TWIN DAYHIKES: TWO CLIMBS IN ONE DAY
Maculot and Manabu Peak (June 30, 2012)
279