Hiking matters #449: Hiking up the newly-reopened Makiling Traverse trail for 2015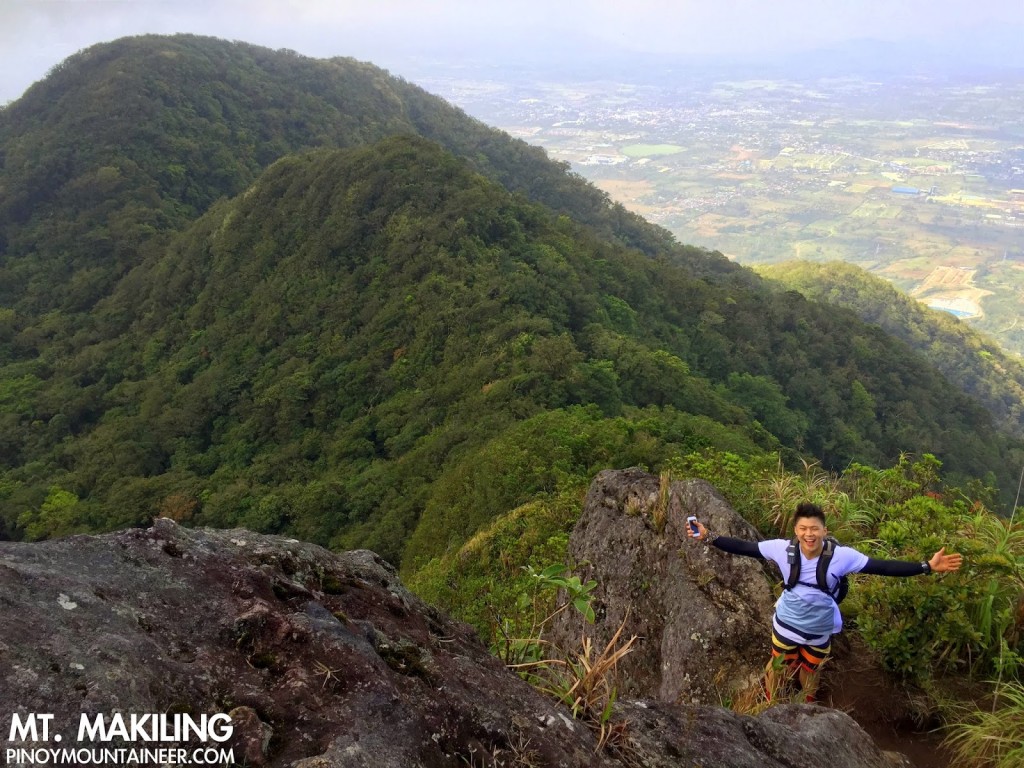 Mt. Makiling (see itinerary here) is my home mountain and I have written about it many times, having made it a sort of tradition to hike it annually since I was very young. Even before I first hiked Makiling at age 8, my neighbourhood friends and I were playing hide-and-seek games that lasted for half a day, with players hiding as far as Mudspring and other nameless features of the mountain.
Since 2008, I have favoured the Makiling Traverse from Sto. Tomas, seeing it as a long detour on my way home (I can literally walk to our house from UP Los Baños). Thus I was delighted when I was informed by Mr. Erwin Adornado that the trail is open again, and I immediately set out to climb this mountain with my friends, which included Puerto Princesa environmentalist Jessa Garibay, who had just come from Japan for a trail-building fellowship.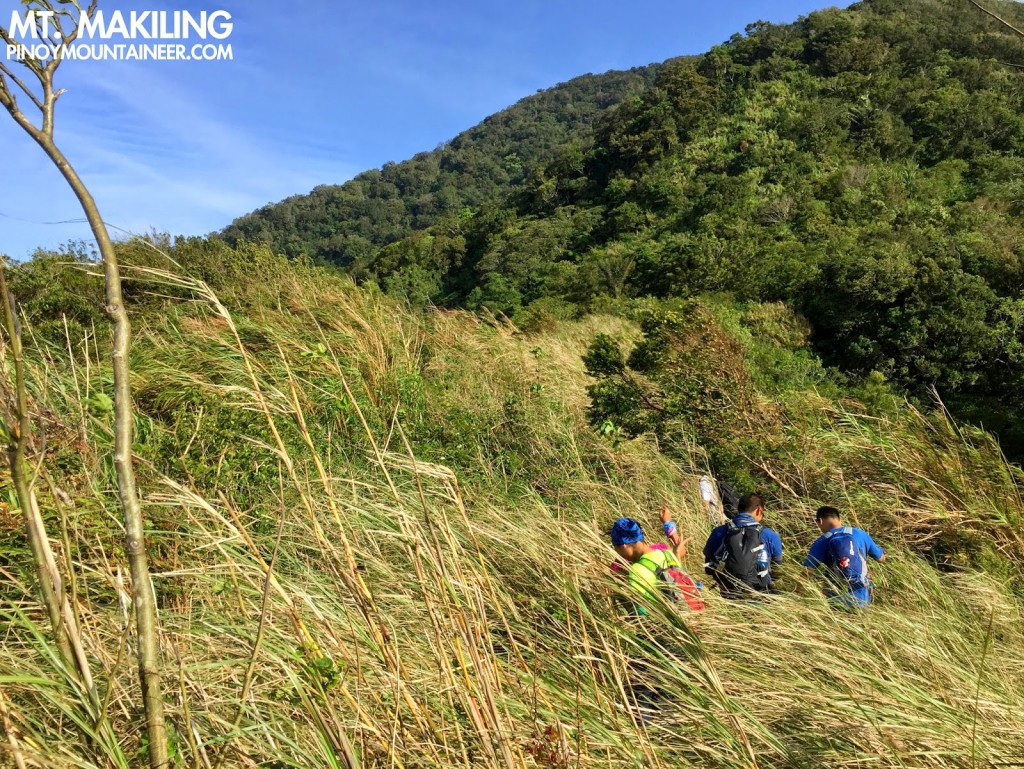 MakTrav can be confusing at first, because there are many community trails, but once you reach the right path, it is very straightforward; your progress is marked by station signs. After a slow start, there will be a steep section from Station 6-7, which terminates at the junction with the now-defunct Palanggana Trail. This is when the fun begins!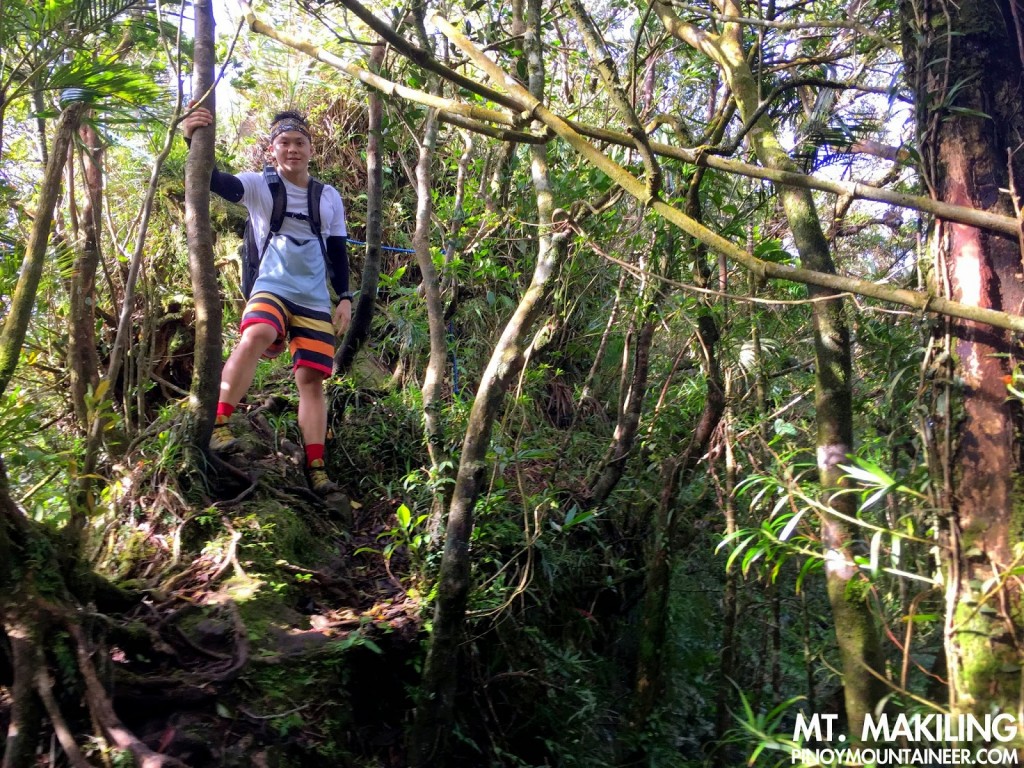 After a brief grassland section, the trail reenters a forest until we reached the Melkas Campsite, which is a relatively flat but shaded area. From here, there is a sharp ascent to reach the famed Melkas Ridge – a series of rock formations that I consider the highlight of the trail. It ends in the 1020-meter Peak 3. Though sixty-odd meters short of Makiling's highest point, this peak is the most scenic, offering nice views of Batangas and Laguna.
From Peak 3 to Peak 2 – the summit of Mt. Makiling – it takes less than an hour. It used to be much longer but the trails are more established now even though there remains some challenging and overgrown parts. Needless to say, there were limatik, but if you move fast enough and refrain from resting, you should be able to pass through unscathed!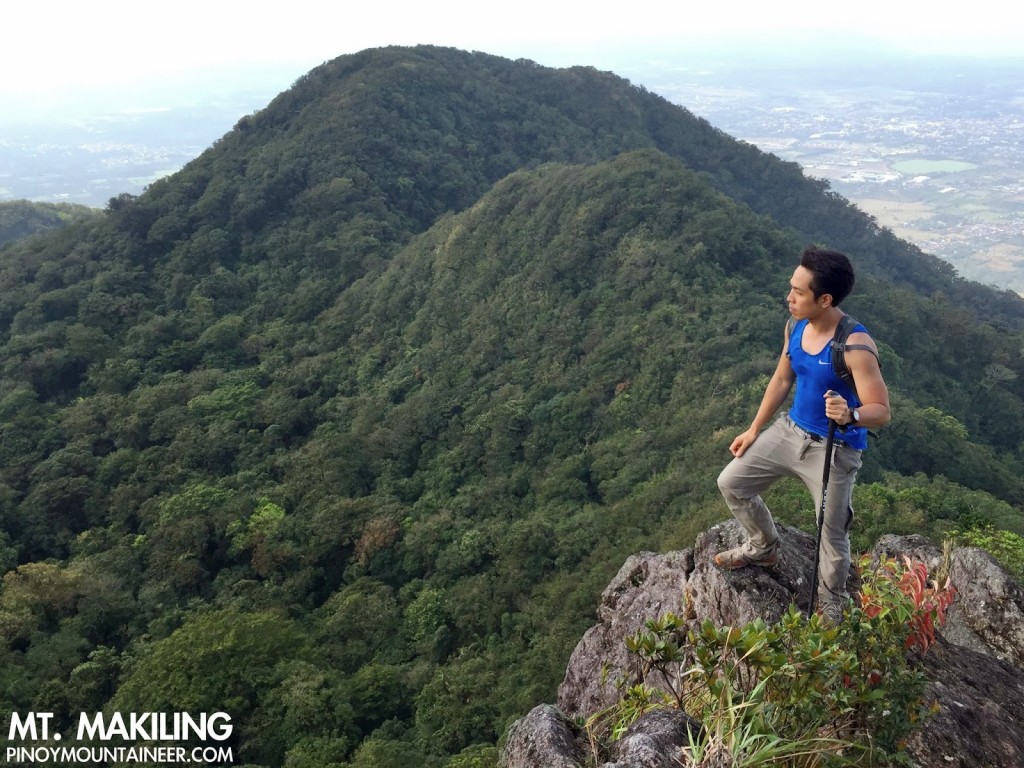 We were at Peak 2 by lunchtime, and started the descent shortly thereafter. Once a challenging hike, the UPLB Trail is now a breeze, with the '90 degrees' of the past now having a ladder. The only drawback is that the trails are quite muddy when it's raining. After an hour and a half of forest, however, the trails become wider, transitioning into a rough road. And not long after, motorcycles can take you to the exit point, abbreviating a further walk of four-kilometres.
It turned out to be a wonderful hike and we had a post-climb celebration in Herb Republic in Los Baños – which also ended up to be a good choice! Thanks to everyone who joined the hike! I'm most glad to do the MakTrav again!

PINOYMOUNTAINEER IN MT. MAKILING
Hiking matters #238: My first Maktrav attempt
Hiking matters #449: MakTrav 2015